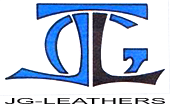 ******************************
- THIS IS THE NON-JG-L ART ARCHIVE PAGE -
This section of the site is devoted to the work of a whole bunch of Artists whose work I enjoy. If you like the other content of this site, then I'm sure you'll also appreciate the material that appears in the pages below.
All of the featured work has appeared elsewhere on the Internet, but should any Artist object to their creativity being displayed on these pages, please contact me immediately to have it removed.
Artists will be featured in no particular order, but as I feel the urge to place them.
********************************
Although I do this for fun, I'd like to request your assistance with the costs of keeping the site on-line.
Bandwidth consumption is currently well over 900 GIGabytes a month and climbing, and it ain't cheap here in The Great White North. Any money you can spare will help to keep the site going and the DONATION BUTTON , below, will make it easy to do.

In the 'Send Money To' box, just type in my e-mail addy, JC-GREEN@TELUS.NET, and all will work fine. Your support and donations are MOST appreciated! Thank you for your patience, and in advance, for your assistance to cover the costs
******************************
Page One - EmmaS - Dominated Females Images
Page Two - EmmaS - Dominated Males Images
Page Three - The Art of Albo
Page Four - The Art of Power - Part One
Page Five - The Art Of Power - Part Two
Page Six - Ammazzdraggi, Art Boyz, Astroluc
Page Seven - Agnes & Architect
Page Eight - Badia, Benson & Coco
Page Nine - Dev, Farrell & Fast Fist
Page Ten - Hafnium-72 & Heavenly Hussies
Page Eleven - Integral's Art
Page Twelve - Dakar, Davo, JimPal & JobRage
Page Thirteen - KC/Wardog
Page Fourteen - David Key & Assorted Manga
Page Fifteen - The Art of Notna
Page Sixteen - The Art of MaRo, Massey, Max & MC
Page Seventeen - Dendras, MidNite, Panewicz, Panzar & Pefo
Page Eighteen - Georges Pichard
Page Nineteen - Praxis, Preston, Proett & Prostock
Page Twenty - Serpent, Silent Knight & Sir Jeff
Page Twenty-One - Electric Art
Page Twenty-Two - Assorted Artists
Page Twenty-Three - STGA Collection
Page Twenty-Four - Tom Collection: Part One
Page Twenty-Five - Tom Collection: Part Two
Page Twenty-Six - The Art of Stargraves
Page Twenty-Seven - 4F & PitchBlack Art
Page Twenty-Eight - Brian Tarsis Collection
Page Twenty-Nine - ThrallLord Collection
Page Thirty -Trapper Smith Collection
Page Thirty-One - The DX Collection
Page Thirty-Two - Fetish-Art Collection
Page Thirty-Three - Tentacle Attacks
Page Thirty-Four - The Christopher Collection
Page Thirty-Five - The SMS Collection - Part One
Page Thirty-Six - The SMS Collection - Part Two
Page Thirty-Seven - The Ashley Collection
Page Thirty-Eight - The TSUBA Collection
Page Thirty-Nine - The RubberMatt
Page Forty - Arrakis Art
Page Forty-One - Undecided
Page Forty-Two - Undecided
Page Forty-Three - Undecided
Page Forty-Four - Undecided
Page Forty-Five - Undecided
Page Forty-Six - Undecided
Page Forty-Seven - Undecided
Page Forty-Eight - Undecided
Page Forty-Nine - Undecided
Page Fifty - Undecided
*******************************
- HOME PAGE -