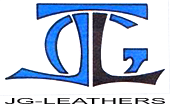 *******************************
- NON-JG-L ART: PAGE NINETEEN -
- PRAXIS, PRESTON, PROETT & PROSTOCK -
*******************************
This section of the site is devoted to the art of Praxis, Preston, Proett & Prostock, each of whose work I like a lot. If you enjoy the other content of this site, then I'm sure you'll be happy with the images below.
Praxis is, apparently, a German Artist and if anyone has more of his illustrations, I'd love to get copies. Please contact me if you do, and arrangements will be made. The same applies to the illustrations of Proett (perhaps the same person?).
A note to the Artists: The images below were all downloaded from assorted web sites and are freely available to anyone who wants them. All I've done is to consolidate some of your work in hopes that it will bring you greater recognition. If you have other art and would like to display it here, I'll be happy to accept it and promote your efforts.
The above being said, if you do not wish to have your art appear on this web site, please contact me immediately and it will be removed as quickly as it can be managed.
*******************************
- PRAXIS -
In the images immediately below, PRAXIS takes us into medical-type scenarios that have some unique S&M aspects.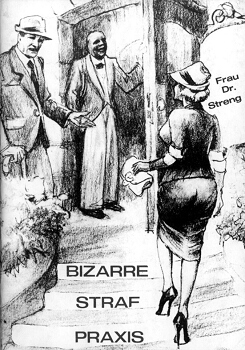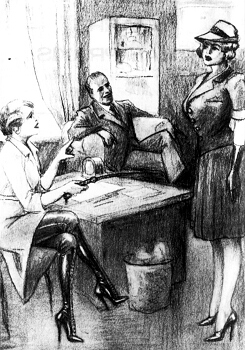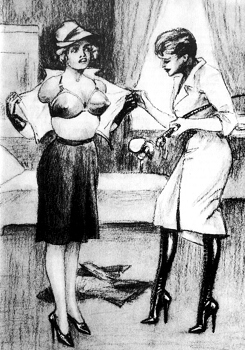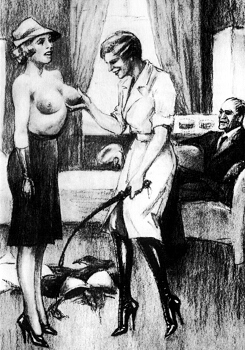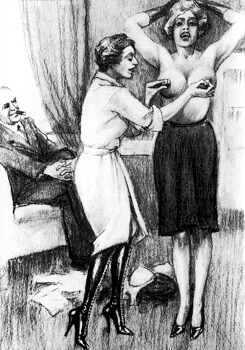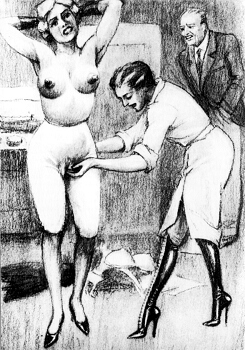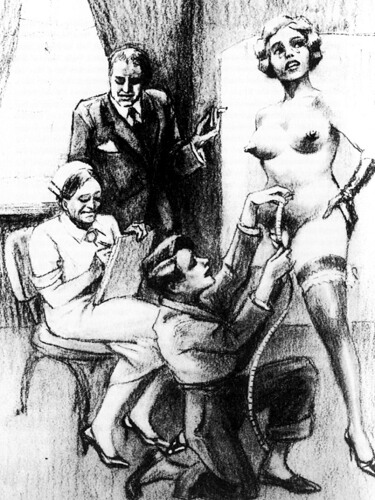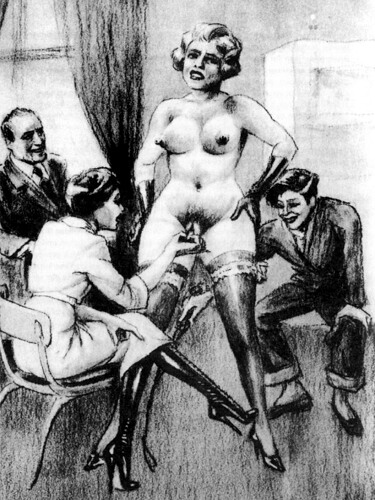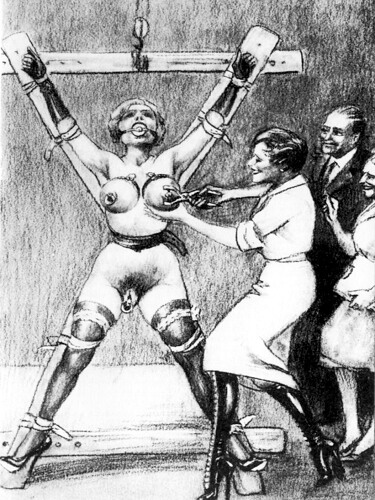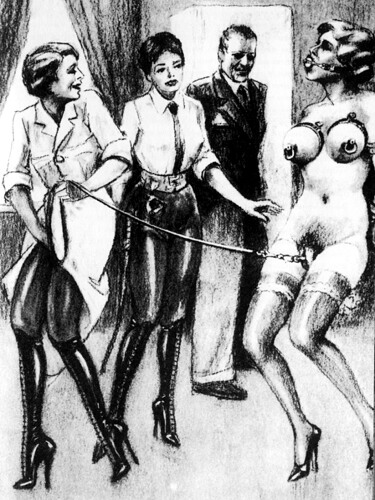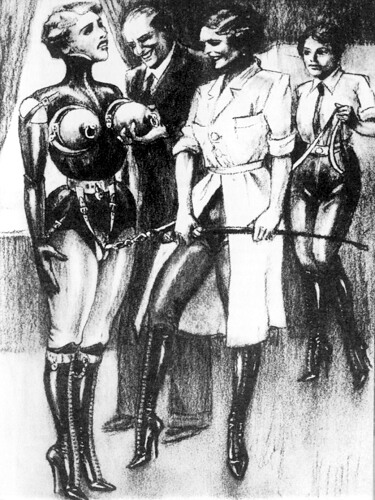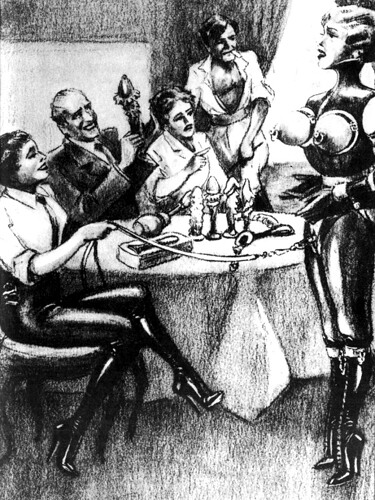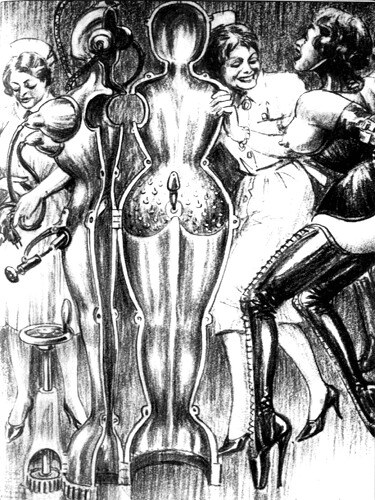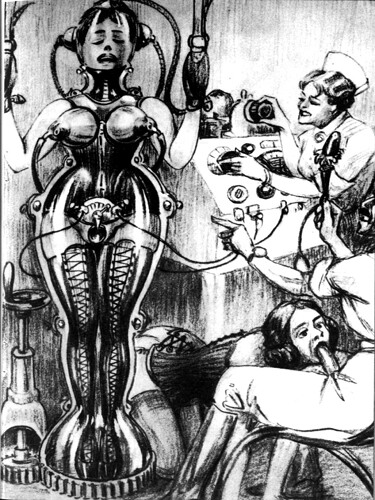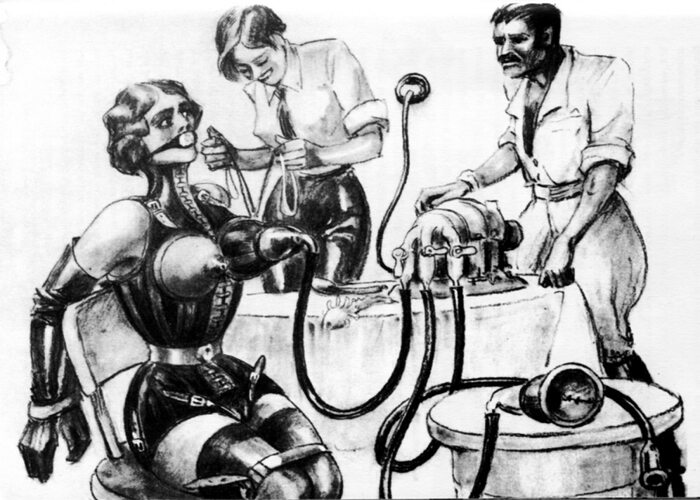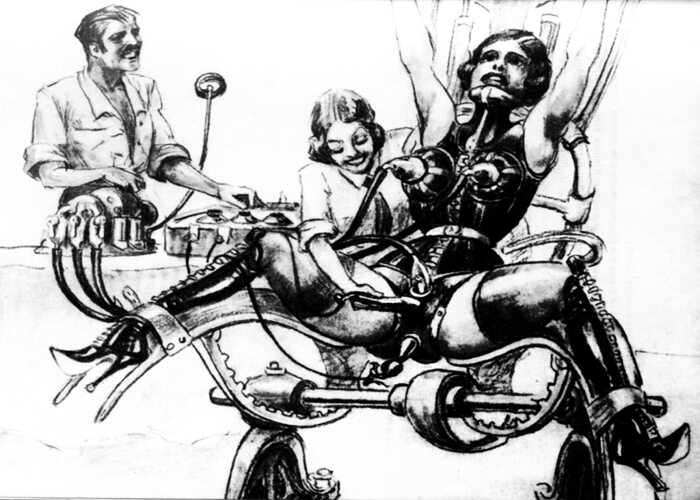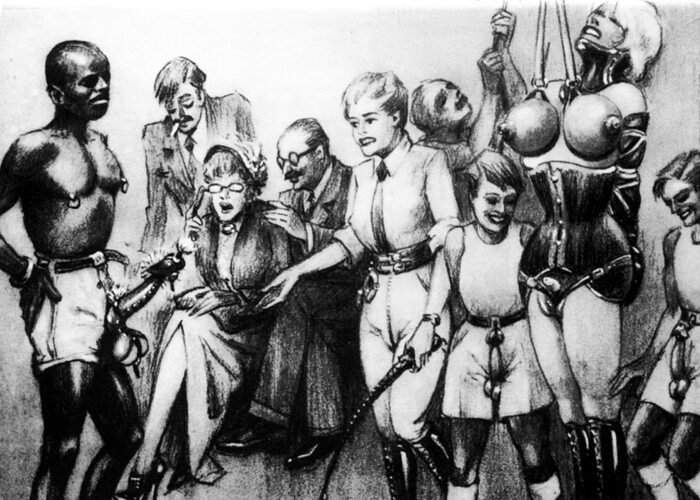 *******************************
- PRETSON -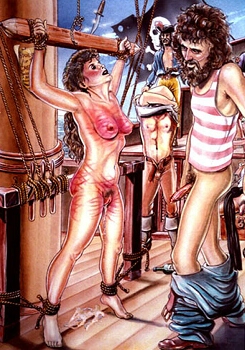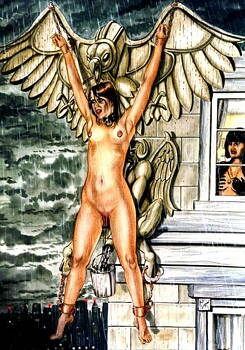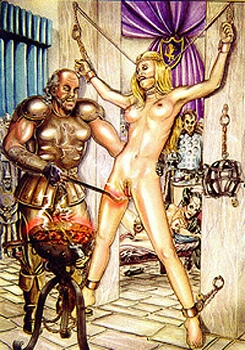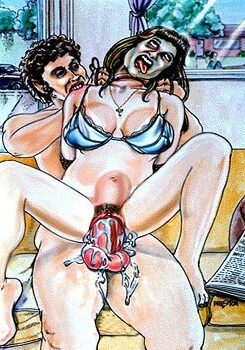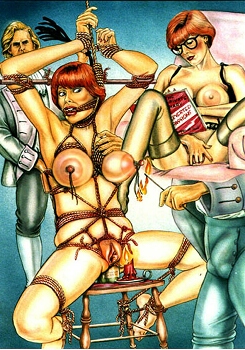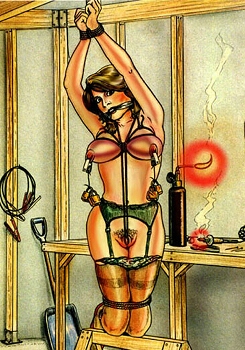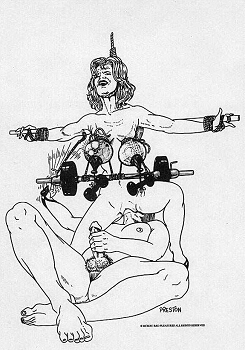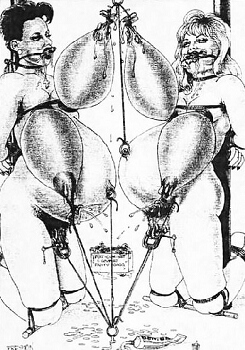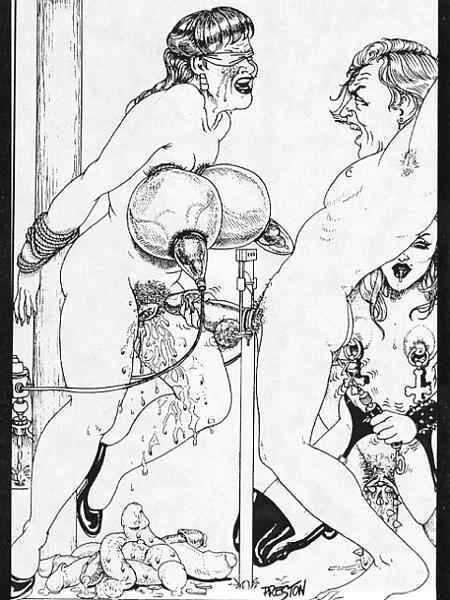 *******************************
- PROETT -
Proett carries on with the medical type of B&D applications and it's obvious that he employs the idea of braces and corsets to the maximum, to enhance the wearer's experience.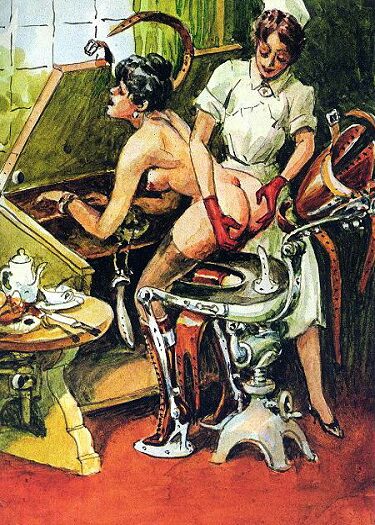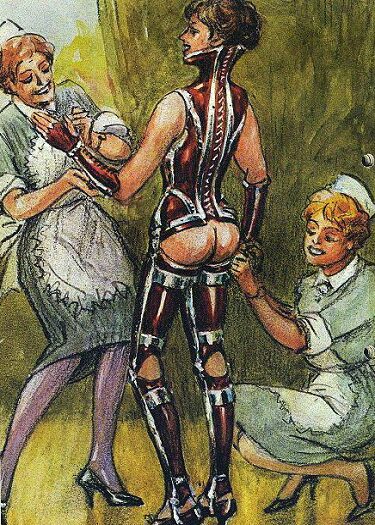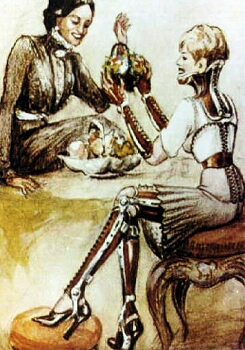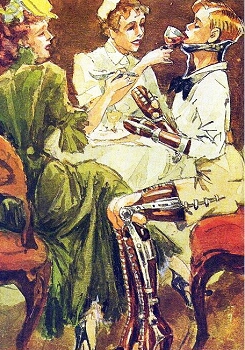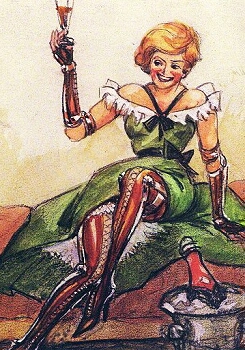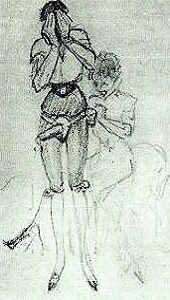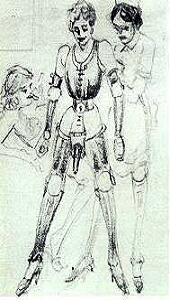 *******************************
- PROSTOCK -
Dan Prostock is an incredibly talented artist, as can be seen below. Much of his work appears in the RENDEROTICA web site and although I've said it before, I cannot recommend that site too highly.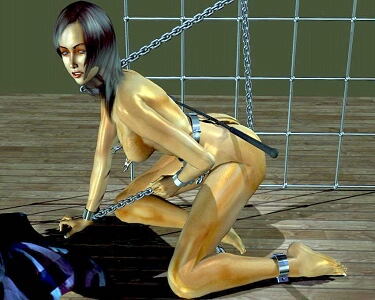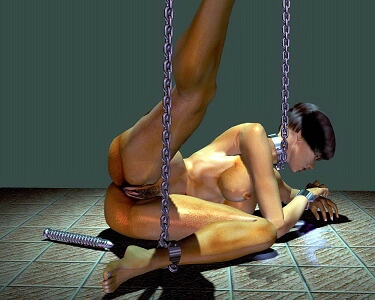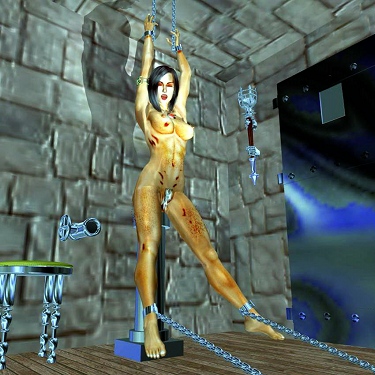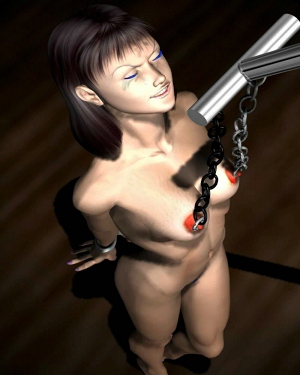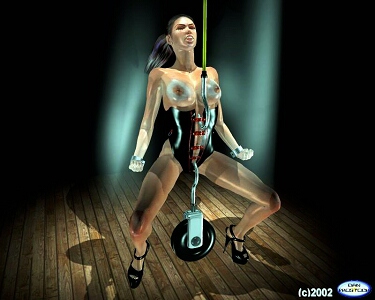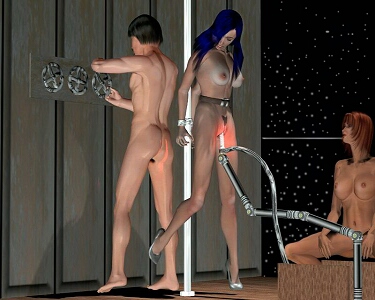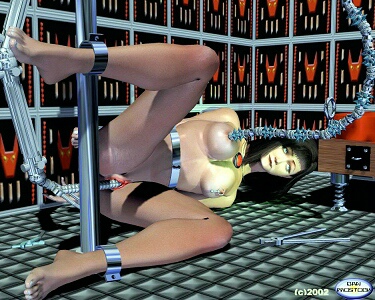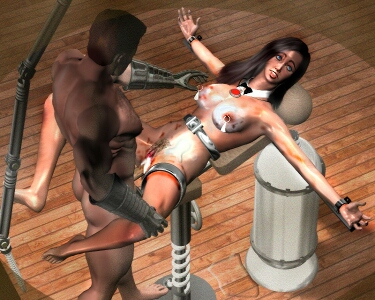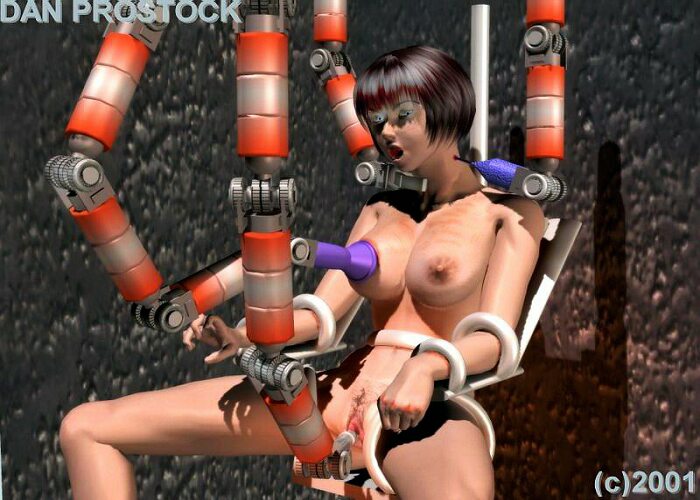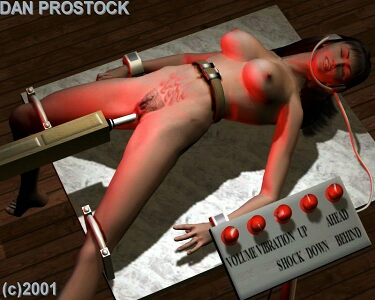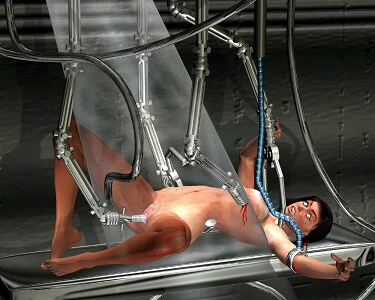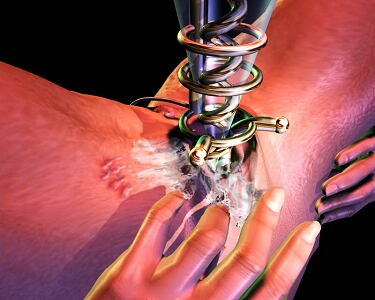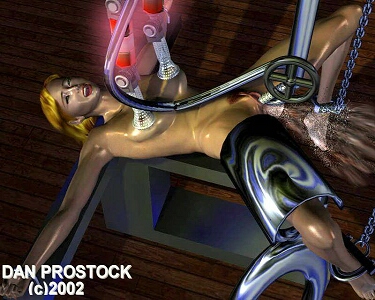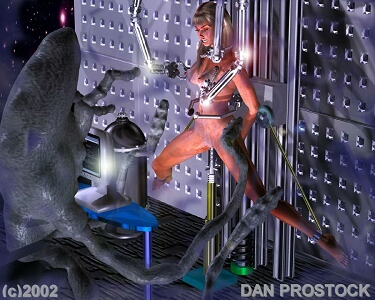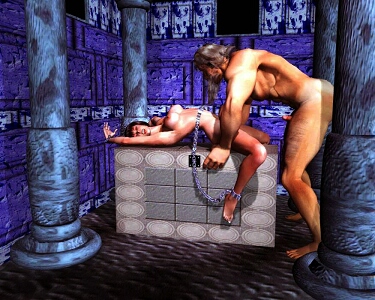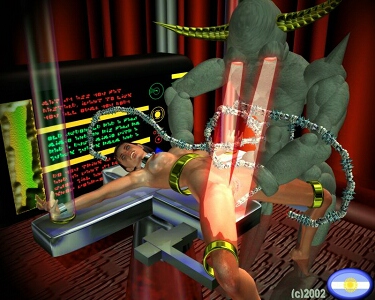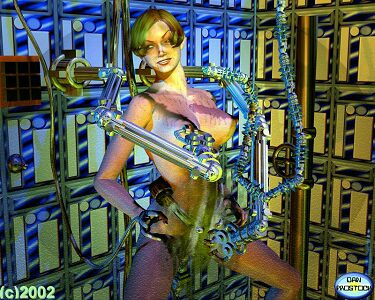 ******************************
NON-JG-LEATHERS ART - ARCHIVE/INDEX PAGE IS HERE
- HOME PAGE -