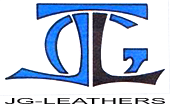 ******************************
- NON-JG-L PIX: PAGE TWELVE -
- BOOTS, SHOES & BRIDAL BONDAGE -
******************************
I've collected an assortment of pictures over the years, many dealing with different types of chaining and restriction of the female form. The images below are split into a couple of general categories and those that don't appear to fit into any have been slotted into the closest one.
I'd ask that if you like any of the images you see below, that you go to the sites of the creators and subscribe.
A note to the artists and photographers whose work is shown below: These images were all downloaded from assorted web sites, and so are freely available to anyone who wants them. All I've done is to consolidate your work in hopes that it will bring you greater recognition and hopefully some sort of monetary reward.
If I have missed your web site URL, I will be more than happy and willing to place a hot link to you.
The above being said, if you do not wish to have your art appear on this web site, please contact me immediately and it will be removed as quickly as it can be managed.
******************************
Although I do this for fun, I'd like to request your assistance with the costs of keeping the site on-line.
Bandwidth consumption is currently well over 900 GIGabytes a month and climbing, and it ain't cheap here in The Great White North. Any money you can spare will help to keep the site going and the DONATION BUTTON , below, will make it easy to do.

In the 'Send Money To' box, just type in my e-mail addy, JC-GREEN@TELUS.NET, and all will work fine. Your support and donations are MOST appreciated! Thank you for your patience, and in advance, for your assistance to cover the costs incurred.
******************************
- BOOTS & SHOES -
Boots and shoes are a staple of the whole B&D scene, as we all recognize, but .... why? Is it the inherent and implied restraint of binding ones' feet (and sure, I'm being extremely sexist, I recognize, when I say I prefer to see it happen to a female's :-)!) and restricting locomotion. With that psycho-babble being gotten out of the way, here below are some interesting and, I think, erotic images, especially when combined with rubber, as Natalia does so very well.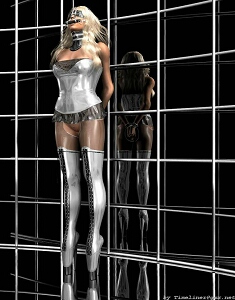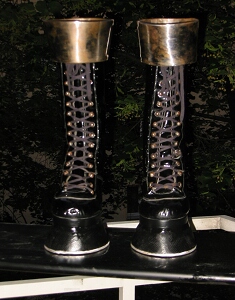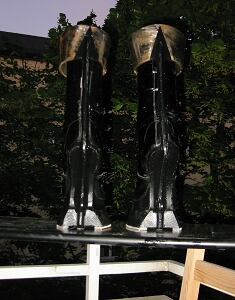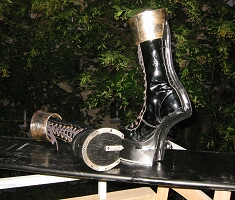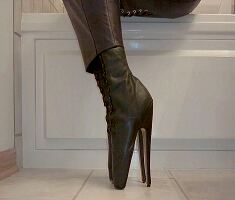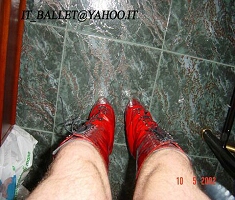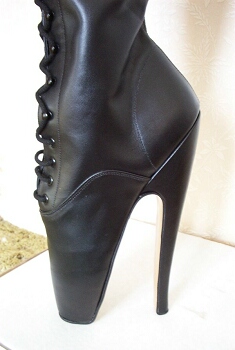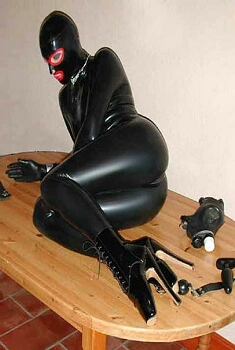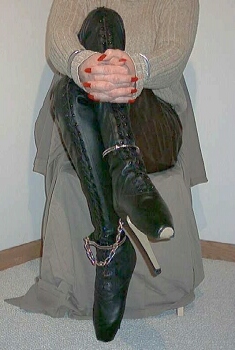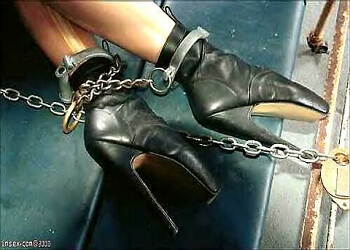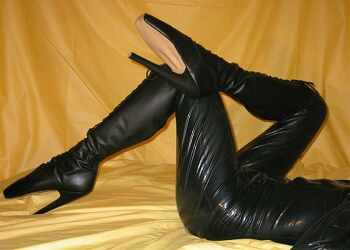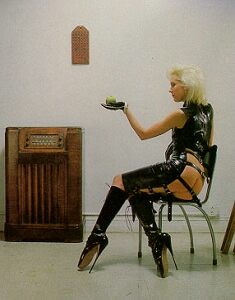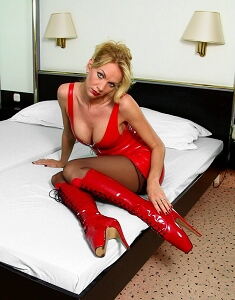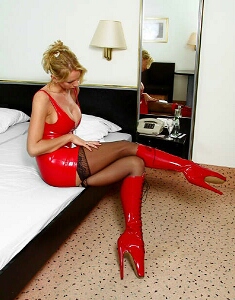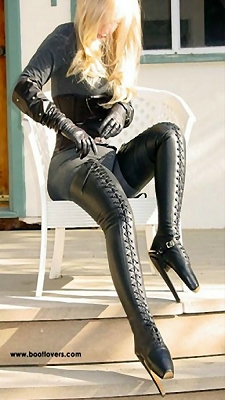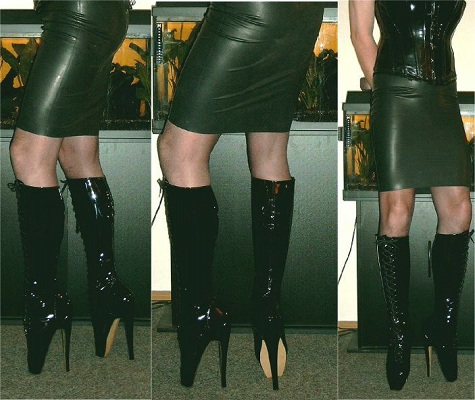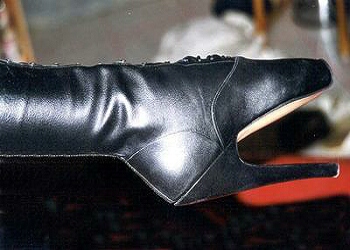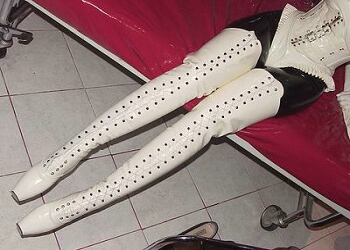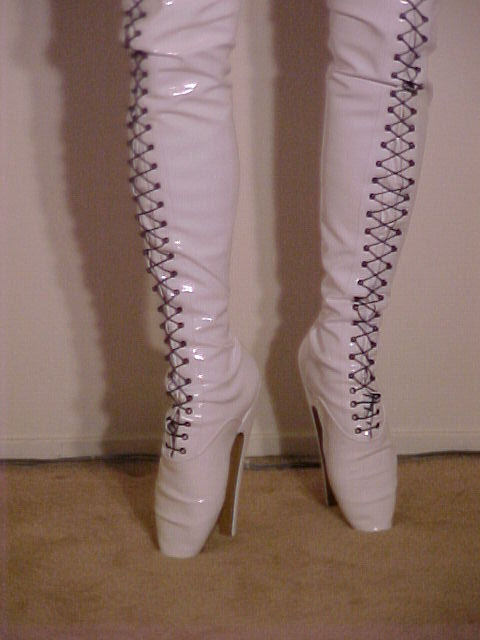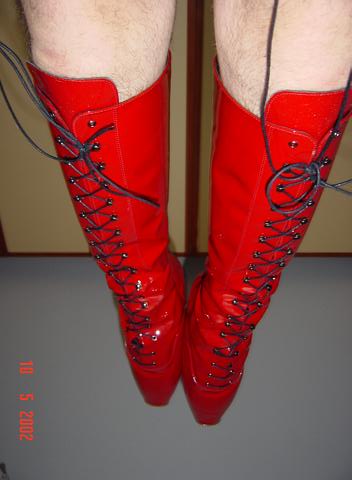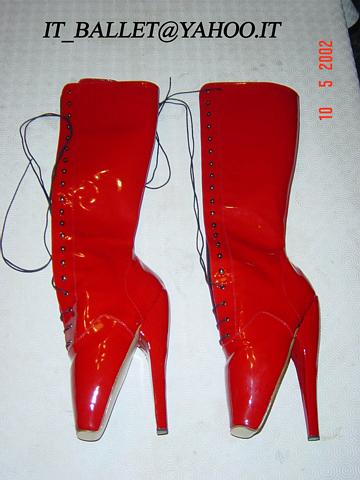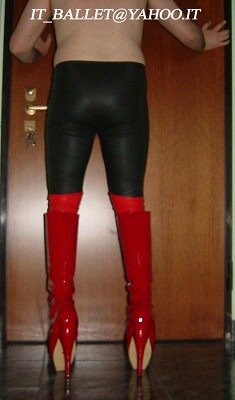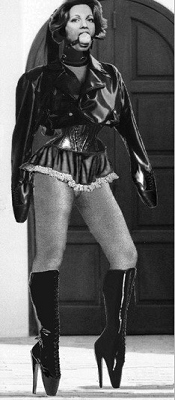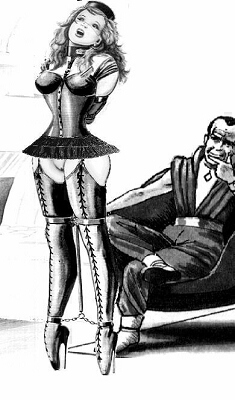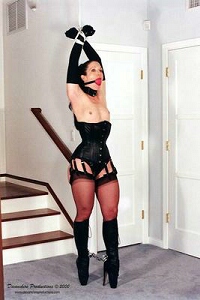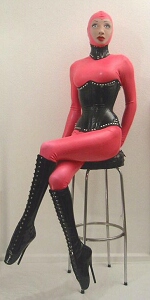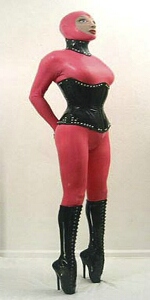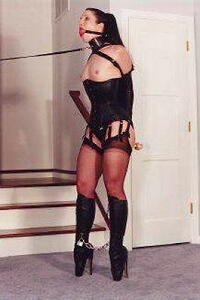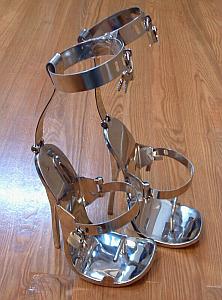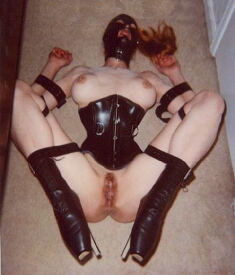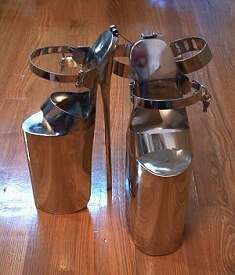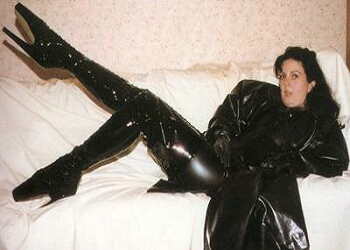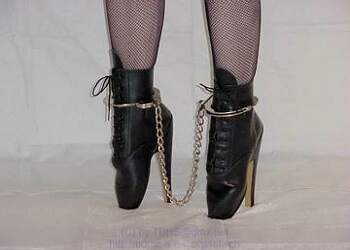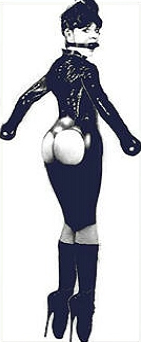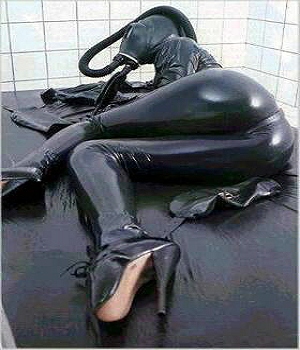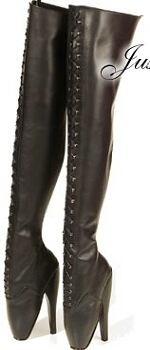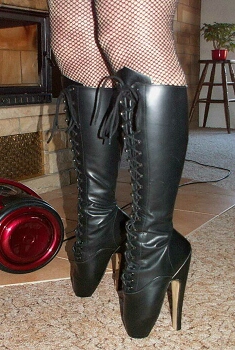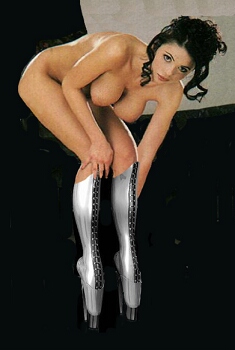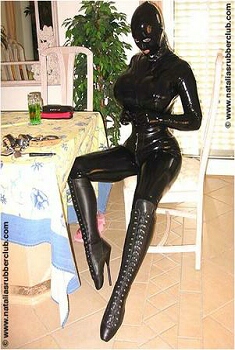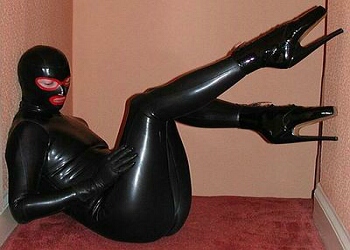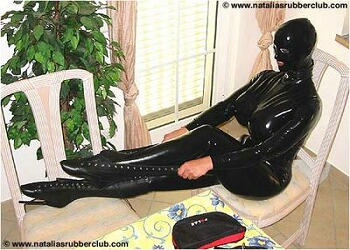 - BRIDAL BONDAGE -
Brides. What beautiful visions of feminine loveliness that blossom at such an important juncture in a life. Naturally though, being the people we are, we combine the beauty of a bride, with the beauty and visceral excitation of bondage. A bondage bride? You betcha!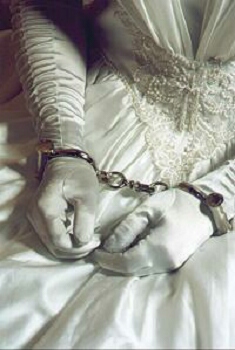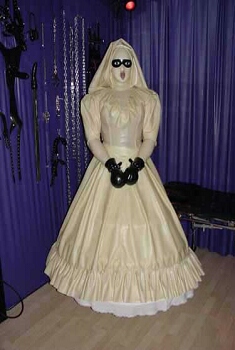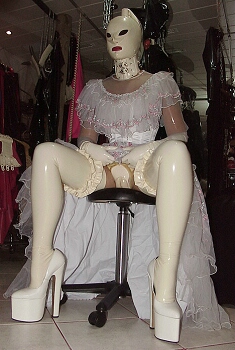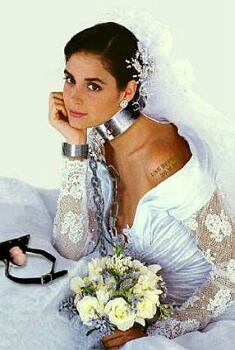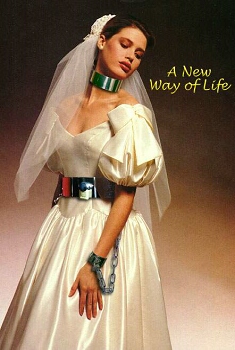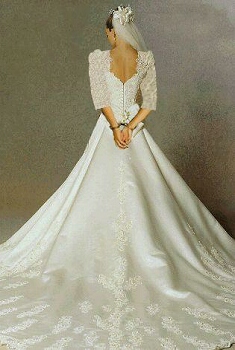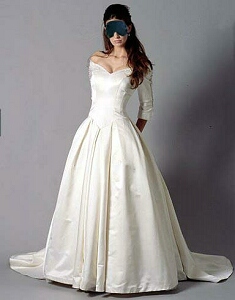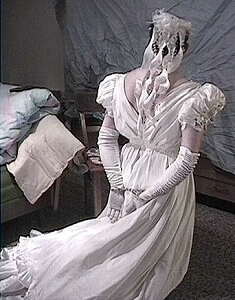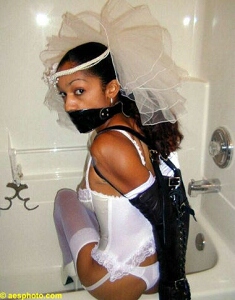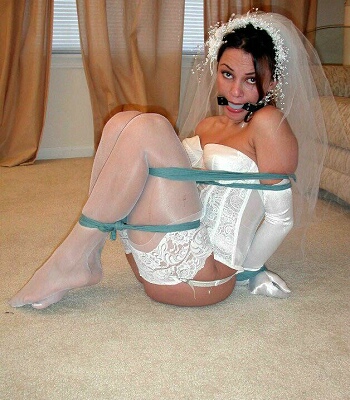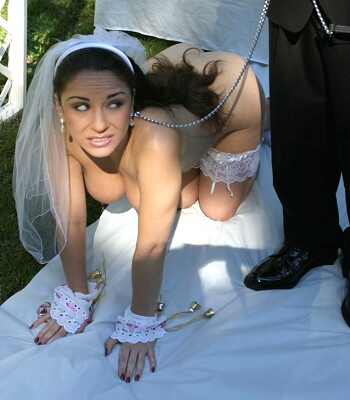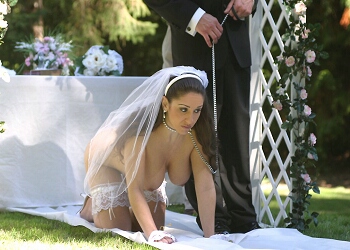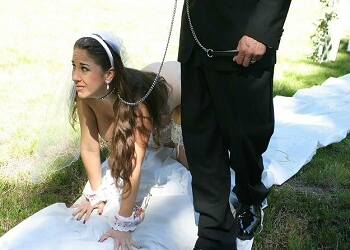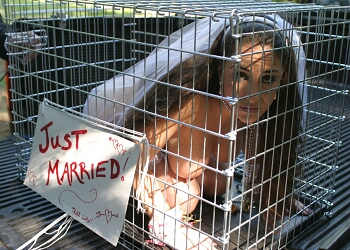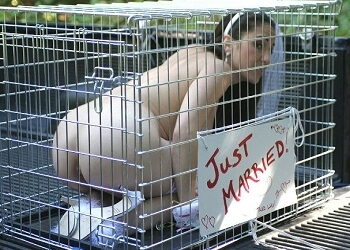 *******************************
- NON-JGL PIX -ARCHIVE PAGE IS HERE -
- HOME PAGE -