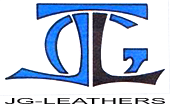 ******************************
- JG-LEATHERS - TRAVEL PICTURES -
- PAGE ONE -
- EARLY YEARS, STARTING AT ... -
- 1989 -
******************************
Some of the more recent photographs contained in this section already appear on the seriousbondage web site, but the earlier stuff has not been seen before. It's a pretty general once-over-lightly selection of images from the assorted trips I've taken over the years, and will be expanded upon as more trips come along in the future.
Enjoy!
******************************
- OCTOBER: New York, NY -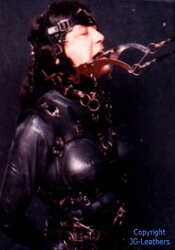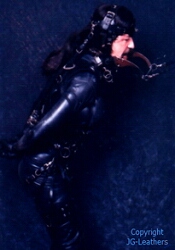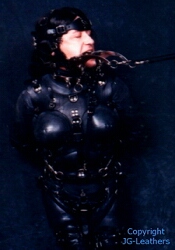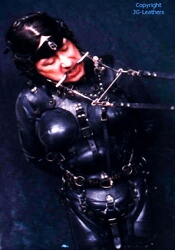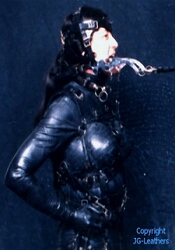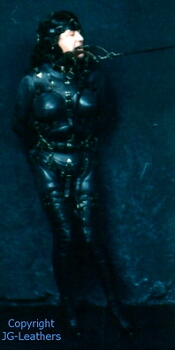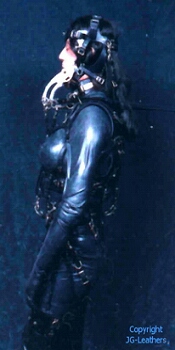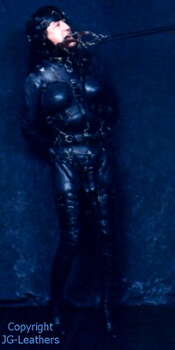 ABOVE - These are drawn from one of the first trips I took when I first 'came out' (1989), and were taken at the DFP (Dressing For Pleasure) event by Constance Enterprises. The majority of these events were held in New York City and were big happenings. I was fortunate to be able to attend three of them over a ten year period (1989,1991, and the last one) and when I appeared in the Horse Man Harness, it made quite a splash. No one else that I'm aware of had ever before displayed something like this.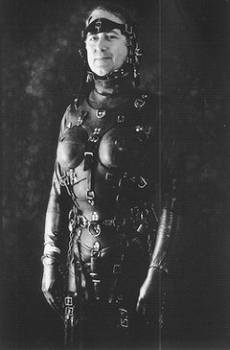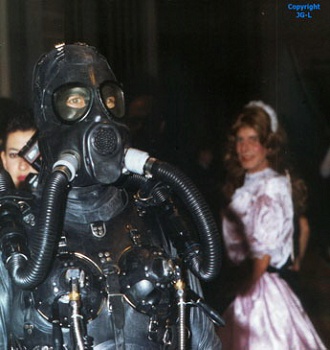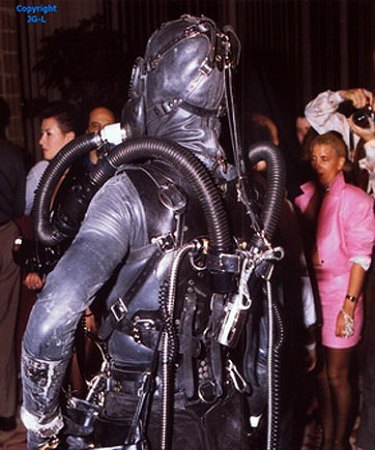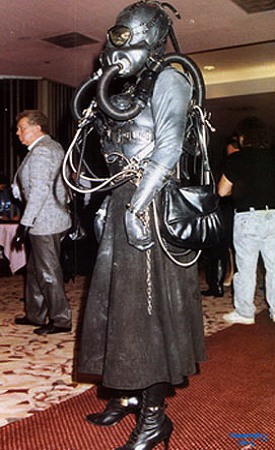 FOUR ABOVE - These are also from the 1989 DFP and show a more of the earliest version of TC that appeared in public, together with a distinct TV overtone. Granted, it led and leads to a lot of mixed messages being conveyed to anyone who saw and sees the costume, but that, truly, was and is the whole idea.
- 1991 -
- OCTOBER: Newark, NJ -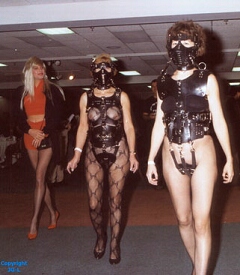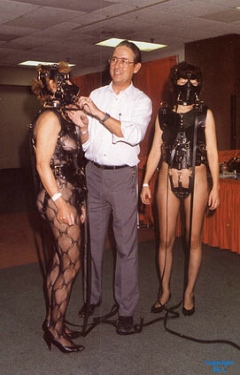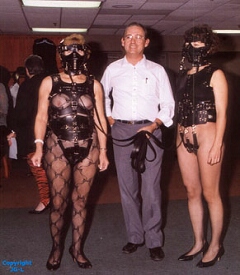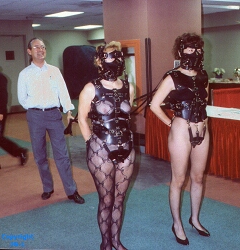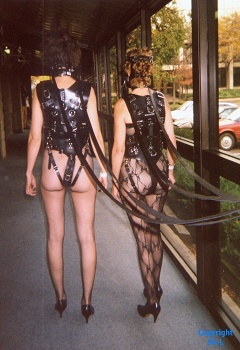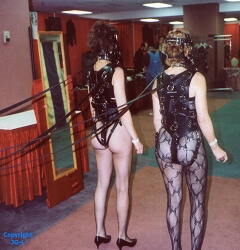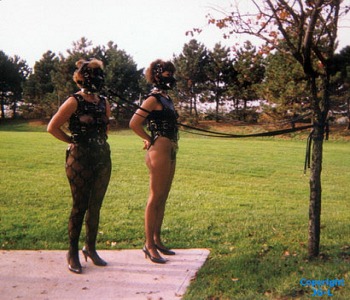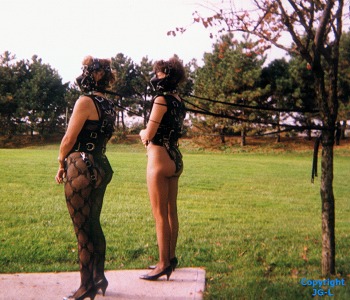 ABOVE - A couple of ladies dressed in matching Horse Woman harnesses at the DFP held at the Meadowlands Hilton in Newark, NJ. As is usually the case, these costumes made a considerable impression on those who attended the show, then after, when we went out to the back lot of the hotel, it seemed that every window on that side was plastered with faces.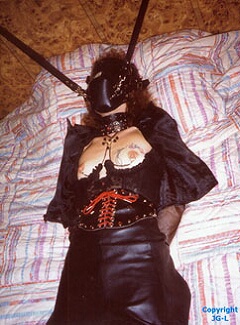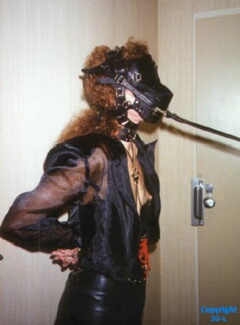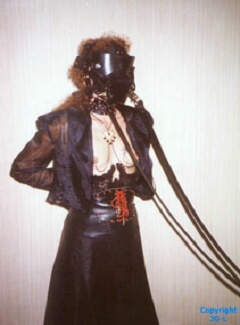 THREE ABOVE - Naturally there are assorted room parties that happen after the main events close and the pictures above show some of the shenanigans I got into at one of these, upon finding a willing lady.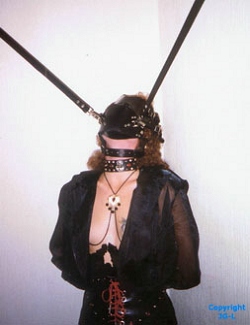 RIGHT ABOVE - Two very good friends that I'd met the previous year. Mr Bill Jones who creates the only North American-made stainless steel chastity belts, and next to him Maitresse Francoise from Paris. Both are highly intelligent people with a zest for and curiosity about life.
Although there were many other trips between the ones above and those immediately following, unfortunately, no pictures were taken and so I'll skip to the next era.
******************************
- JG-LEATHERS - TRAVEL PIX INDEX & ARCHIVE PAGE IS HERE -
- HOME PAGE -