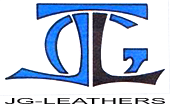 ******************************
- (MOSTLY) JG-L PHOTOGRAPHS - ARCHIVES PAGE -
******************************
JG-Leathers Photographs Index Page
- Home Page -
******************************
Quite a few of the photographs contained in this section already appear on the seriousbondage web site or in other places in this one. I've attempted to show the variations and details of the various toys I've created over the years, as well as to show pictures of the equipment, collectively known as THE CREATURE, being played in by lady friends and myself.
Although the imagery has been split into general categories, there will be some overlap and occasional duplications.
Although I do this for fun, I'd like to request your assistance with the costs of keeping the site on-line. Bandwidth use is well over 600 GIGabytes a month and it ain't cheap here in The Great White North. Anything you can spare will help to keep the site humming along.
Thanks all for your assistance to cover the costs incurred.
******************************
- PAGE ONE - TOYS & EQUIPMENT - Part One -
- PAGE TWO - TOYS & EQUIPMENT - Part Two -
- PAGE THREE - TOYS & EQUIPMENT - Part Three -
- PAGE FOUR - PLAYTIME WITH FRIENDS - Part One -
- PAGE FIVE - PLAYTIME WITH FRIENDS - Part Two -
- PAGE SIX - PLAYTIME WITH FRIENDS - Part Three -
- PAGE SEVEN - PLAYTIME FOR ME - Part One -
- PAGE EIGHT - PLAYTIME FOR ME - Part Two -
- PAGE NINE - PLAYTIME FOR ME - Part Three -
- PAGE TEN - HISTORICAL STUFF - Part One -
- PAGE ELEVEN - HISTORICAL STUFF - Part Two -
- PAGE TWELVE - HISTORICAL STUFF - Part Three -
- PAGE THIRTEEN - HISTORICAL STUFF - Part Four -
- PAGE FOURTEEN - No Content Decided -
- PAGE FIFTEEN - No Content Decided -
- PAGE SIXTEEN - No Content Decided -
- PAGE SEVENTEEN - No Content Decided -
- PAGE EIGHTEEN - No Content Decided -
- PAGE NINETEEN - No Content Decided -
- PAGE TWENTY - No Content Decided -
- PAGE TWENTY-ONE - No Content Decided -
- PAGE TWENTY-TWO - No Content Decided -
- PAGE TWENTY-THREE - No Content Decided -
- PAGE TWENTY-FOUR - No Content Decided -
- PAGE TWENTY-FIVE - No Content Decided -
******************************
JG-LEATHERS PHOTOGRAPHS - INDEX & ARCHIVE PAGE
- HOME -