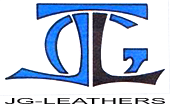 ******************************
JG-LEATHERS - ARTICLES
- PAGE FIFTY-EIGHT -
A TRIBUTE TO LADY GWEN FREESTORM
*******************************
- UPLOADED 20th June, 2016 -
GWEN FREESTORM is a Lady and a Domme that I respect and admire a great deal, and we share much more than just our love of strong kink exactingly executed.
Unfortunately, due to a lot of hassles and personal circumstances her web site is no longer active and if she does any playing now, it is privately.
Here below is a selection of images from her web site and I hope you enjoy them a lot.