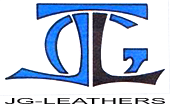 *******************************
JG-LEATHERS - ARTICLES
- PAGE FORT-SIX -
BLOOD ANGELS
*******************************
- 30th NOVEMBER, 2009 -
Over the years, I've had the good fortune and great pleasure to meet and get to become friends with the webmaster and stars of BLOOD ANGELS and it has been a most enjoyable time for us all.
The webmaster, Matthias, has been kind enough to allow me to show you just a few of the thousands of pictures on the BLOOD ANGELS web site (to say nothing of the great videos there also!), and so below you'll find a fairly wide-ranging sample of the various scenes he's created, both in Germany and on Tenerife.
Please keep in mind that these pix took a great deal of time, money and effort to produce, and so, if you find them to be enjoyable, please become a subscriber to the BLOOD ANGELS web site. This will ensure a continuing supply of wonderfully-photographed and beautiful eye candy.
Without further babbling from me, your trusty kink in the Pacific Northwest, here are the images ...