As always, a visit to San Francisco is a fun time, for I get to meet new folks, manage a photo shoot or two, renew friendships and just generally have a good time. This time the visit was to attend the Folsom Street Fair with Geetwo and Maxi, who were pretty well blown away by the acceptance and weirdness of the city.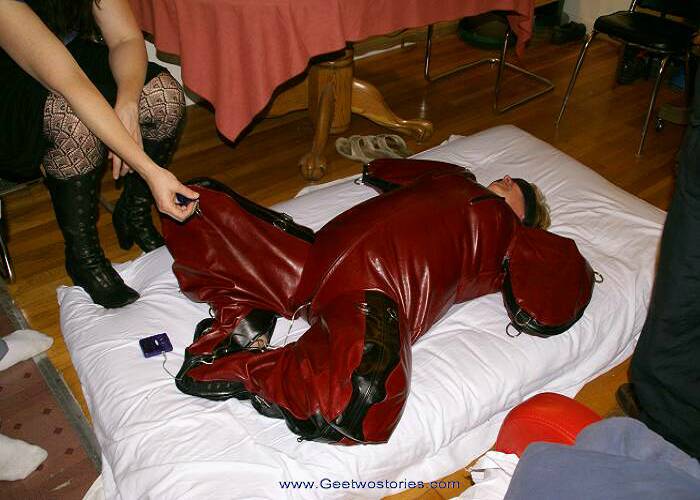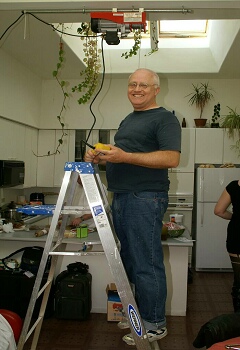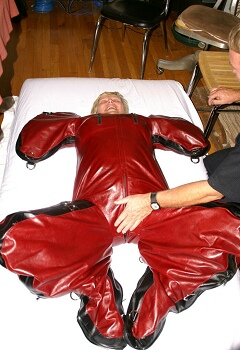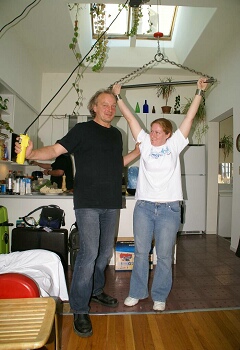 Mark decided he needed an electric hoist and so off we went and it was soon in stalled, in where else but the kitchen and was then immediately put to use. Maxi was soon ensconced in a gimp suit, much to her and GeeTwo's delight.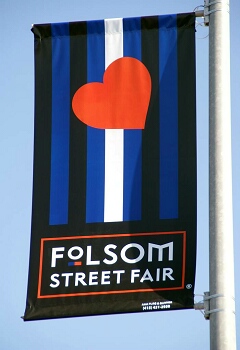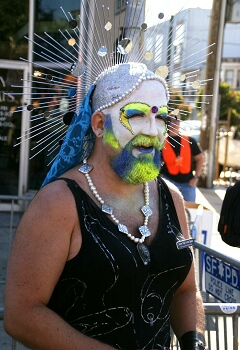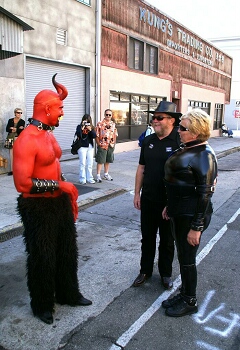 The next day it was off to the Faire and we were greeted at the entrance by a wonderfully costumed greeter, then got to meet the devil himself.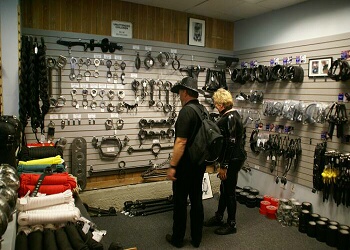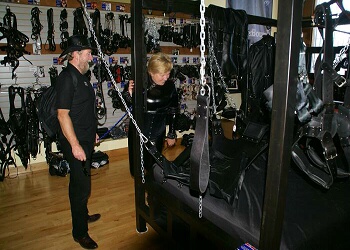 Naturally a little browsing and shopping was on the list and Mr-S got some business from us, and a whole lot of other folks. Richard Hunter, the owner, told me it was a record setting day.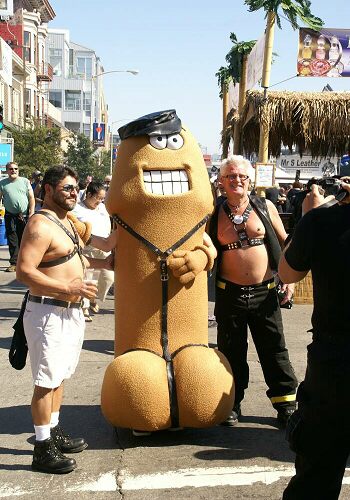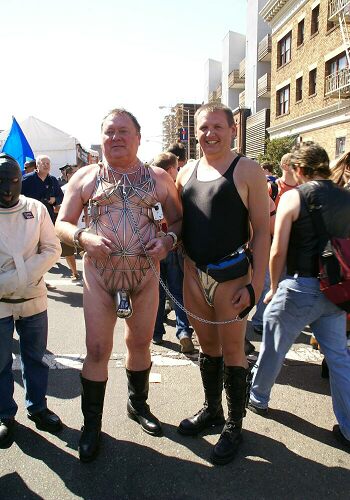 Mr Penis put in an appearance and then there was the gentleman in the steel body cage and a friend wearing a Latowski chastity belt.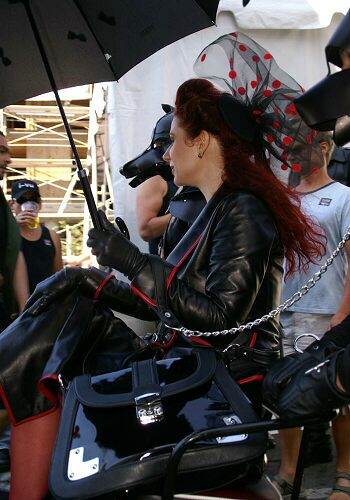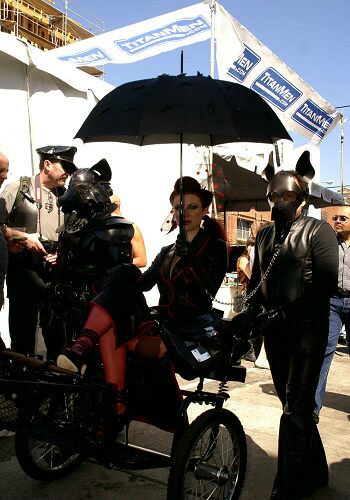 The very elegant and striking Mistress Liliane made an impressive entrance on her Pony Cart, escorted by some wonderfully costumed associates. This is a lady with true class.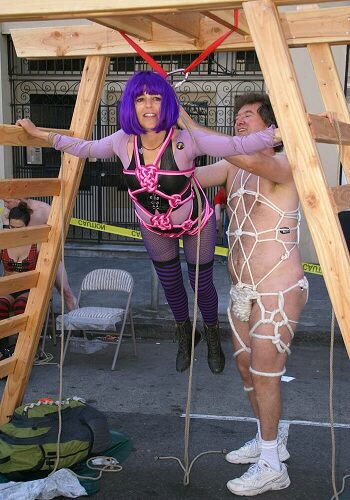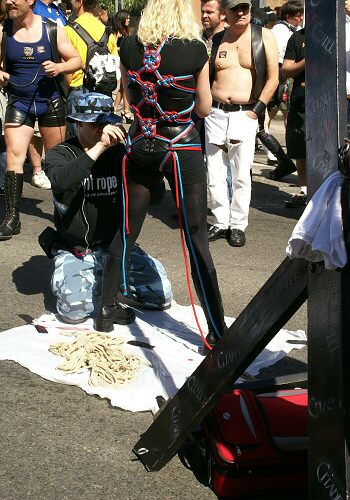 Some truly outstanding displays were scattered throughout the Fair, and here above are a couple of really well done examples. We had arrived at 10:30 but by 13:30, the place was getting jam packed and it was time to leave, so we headed back to Mark's place to relax and get ready for the party that always follows.
Over the next couple of days, Geetwo and Maxi zoomed around doing tourist stuff while I assisted Mark and Amanda Wildefyre with some other stuff, just sitting back, for the most part and enjoying the down time.
- Dental Chair Session & Photo Shoot -
Mark had recently obtained an old dental chair with the thought that it was instantly pervertable. I could only agree and was soon fully into my rubber gear and suitably restrained with a collar, wrist, and ankle cuffs, these last two abetted with separator bars, rendering me fully helpless.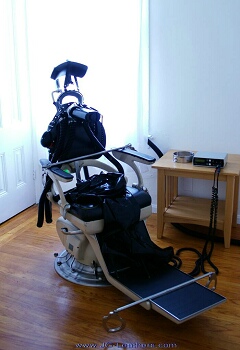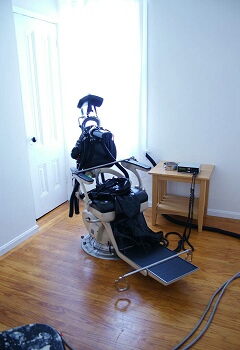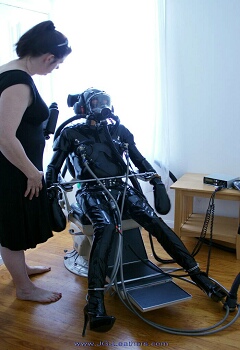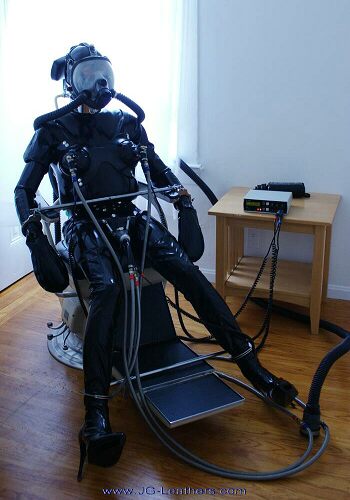 It wasn't long after that the vacuum hoses and e-stim cables were hooked up to their connections, but that was not the end of the preparations.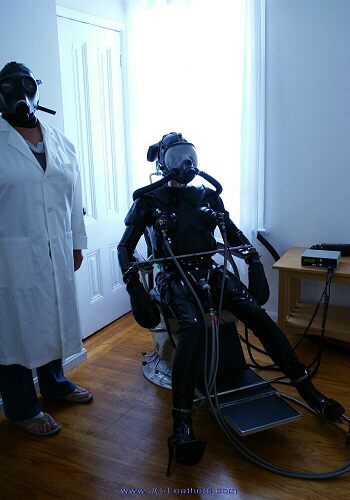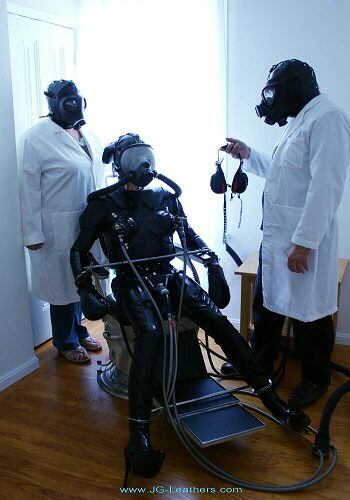 GeeTwo and Maxi acted as my 'therapists' and brought out the sound elimination ear covers, then fitted them wit great delight.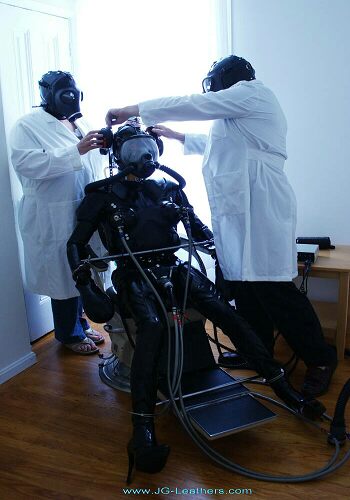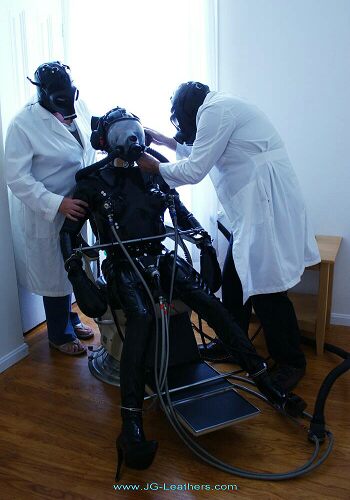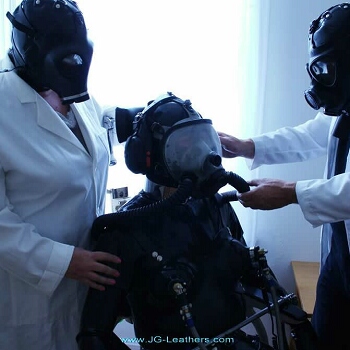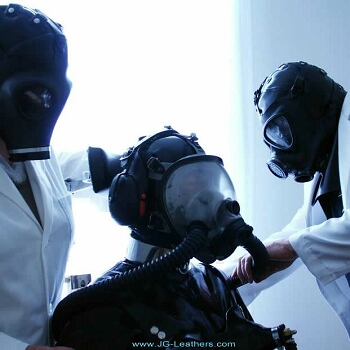 Fastened as I was to the chair, there was little option but to let them make what adjustments they wished and of course, breath control in the form of the bubbler bottle was also yet to be added into the mix, but that would come soon enough. Already I was beginning to hyperventilate a little with nervous anticipation.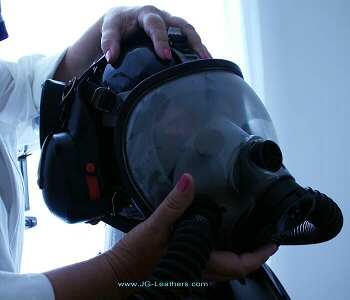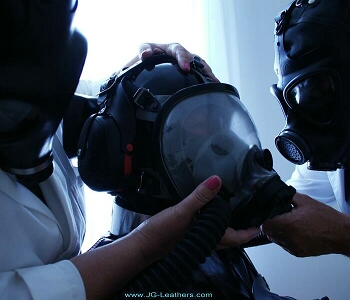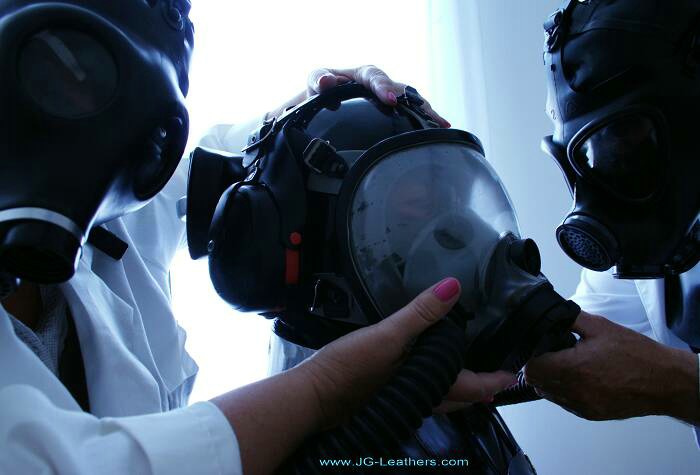 The fit of my air mask was tested for leaks and some small adjustments were made, then it was time for them to stand back and survey their work, while I sat there, happily waiting for the next stage. Actually, they could have all left me precisely as I was, and I'd have been unable to escape my situation in any way.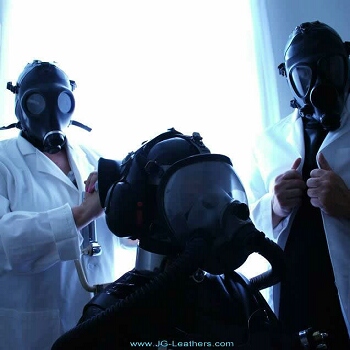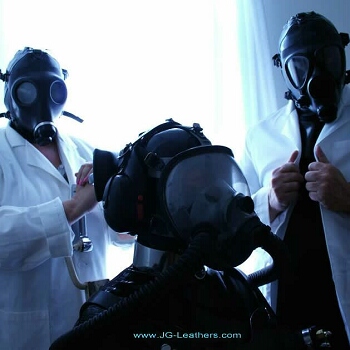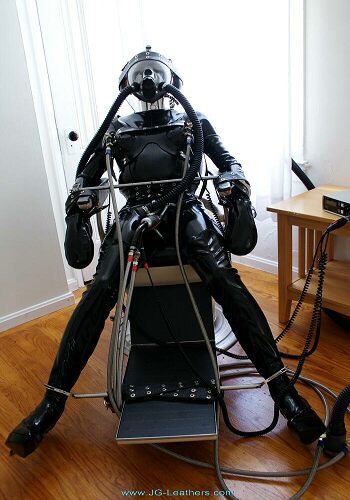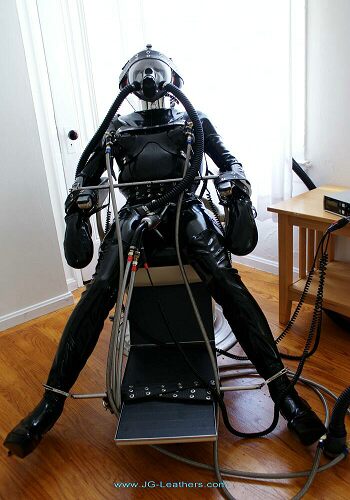 A further addition to the over-all bondage came when my head was strapped securely into the rests for it, then the 'therapy' equipment was turned on and I shuddered to the at first gentle sensations. They'd soon grow a lot stronger.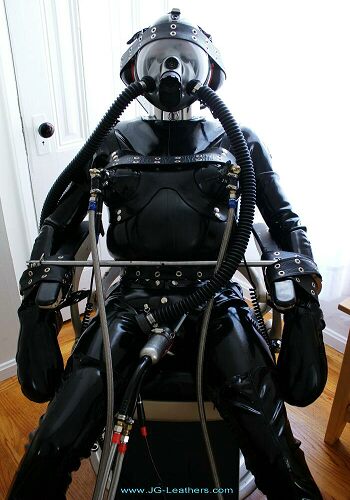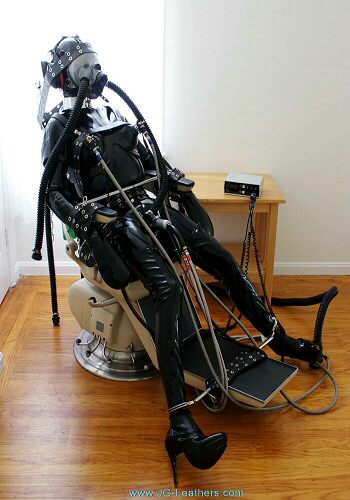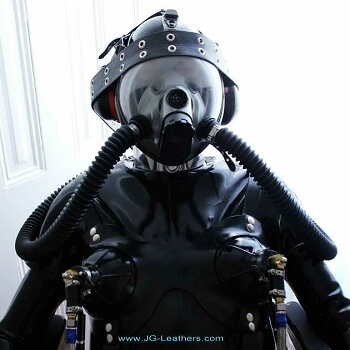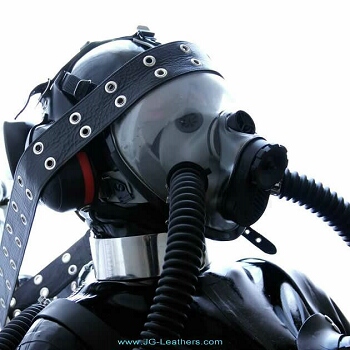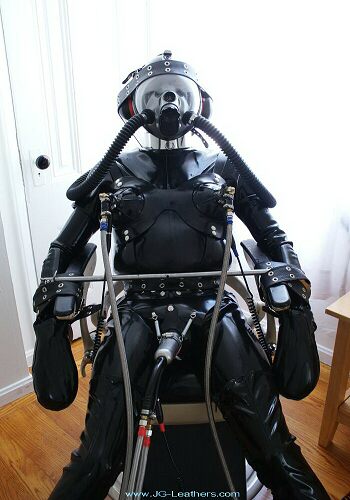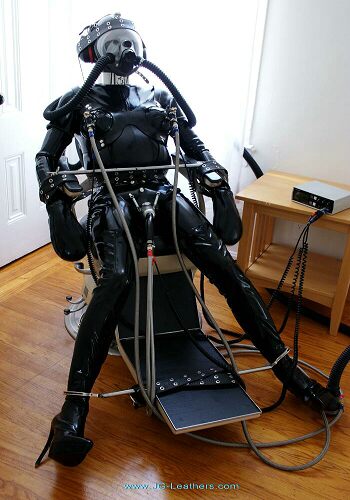 It was time to connect the breath control system and when it was, I had to make a conscious effort to take every breath; at the same time creating a distinct noise of my air bubbling up though the bottle and it could not be escaped.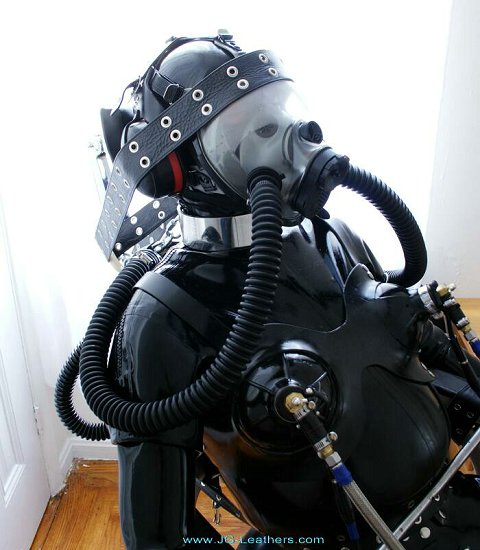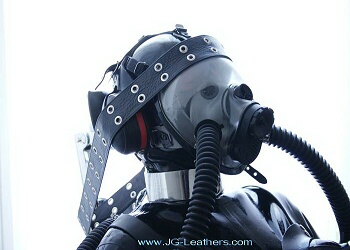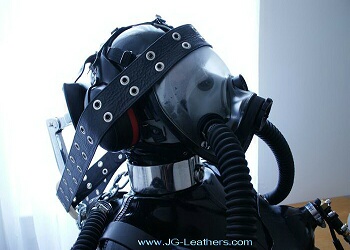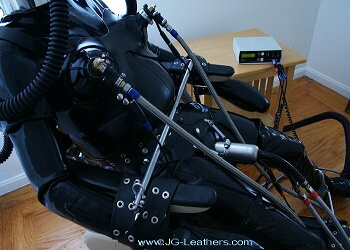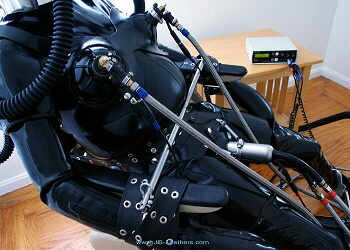 Inside the mitts, my already gloved fingers attempted to claw free and get at the now tormenting milker tube and vacuum-electrical breast cups, but of course there was no way to manage it, and, being securely strapped into the chair, it was proving to be an ... ah .... interesting trip, to say the least.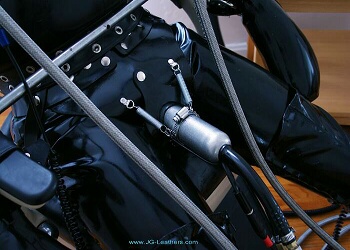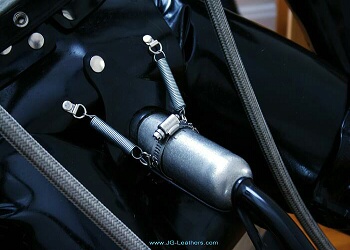 The milker tube was relentless, as was the e-stim that came with the pulsing suction and within a minute I was struggling to somehow get away from the evil, enforced stimulation; gasping and struggling against the tight straps fastenhing me to the chair.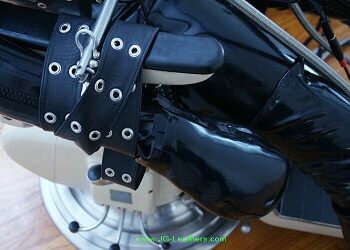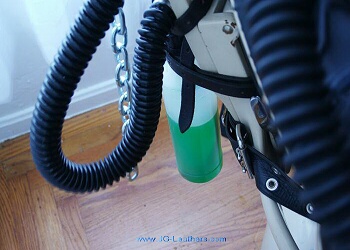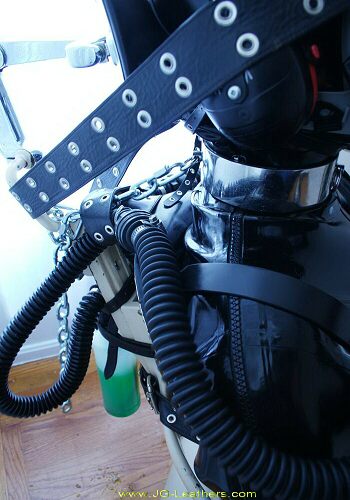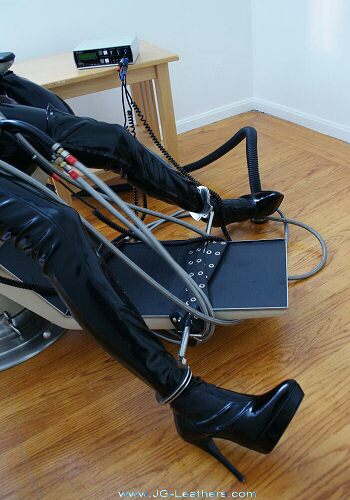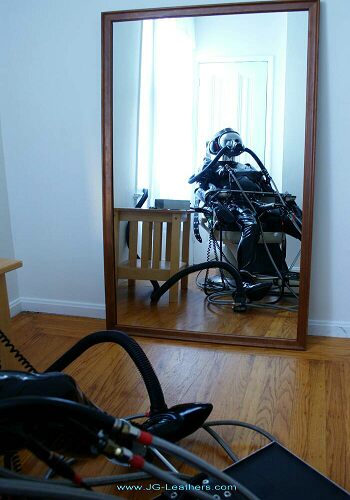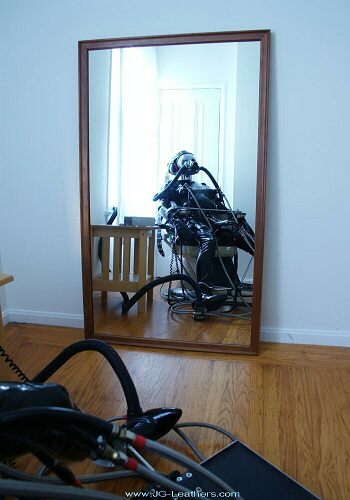 And there I remained for the next two hours, bathed in sunlight while automatically being taken to places that, far too soon, I did NOT want to experience. Outside the room, the world went about its normal routine while inside, I struggled to somehow stop what was being done.
By the time I was released, I was fried, but it had been a marvelous session and one to be repeated soon, I hope.