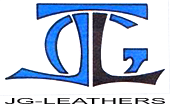 ******************************
JG-LEATHERS - ARTICLES
- PAGE FORTY-ONE -
AN INTERVIEW WITH PD
******************************
- 25 November, 2008 -
I' d hoped to do an interview with PD, (formerly of InSex), during November and early December, 2006, but that has not happened, unfortunately :-(. As with most in the scene, I've known of PD for a long time, and have always wanted to learn more about him, for he was the originator of, and has been the (sometimes shadowy) presence behind one of the Internet's most incredibly intense, real life sites.
InSex was an 'in your face', 'this stuff is really happening, folks!!" place and as such, one of the gems that are so hard to find in the wasteland of BS Internet S&M/B&D sites. Far too many are 'Hollywood' types, using the same tired sets and the same models; all of them giving off fake aura's of distress. Not InSex!!!
Over the years InSex was on-line, I subscribed a number of times and was continually amazed at what I saw there. PD has always impressed me with his evil inventiveness, as well as with his sense of fun and continues to do so. That being said, he makes no bones about the fact that InSex was all about the submission of the female, her inescapable binding, and her torment. His models availed themselves of his devices and intents maybe with the some knowledge of was what was coming ... and and then it happened.
However, due to the changing moral and political climate in the USA, particularly the blue-nosed ass holes who ware in positions of power in the Bush-II Administration, the InSex name was eventually sold and PD apparently retired, but has 'kept his hand in'. This continuing involvement has taken the form of a new set of companies under the name Intersec, operating two pay sites: HardTied and Infernal Restraints.
I hope you will find the following images to be both an interesting and informative in the life one of the strongest forces in the world of B&D/S&M in recent years.
Without further babbling from me, here's the goodies.
Enjoy!