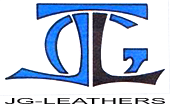 *******************************
JG-LEATHERS - ARTICLES
- PAGE THIRTY-THREE -
- A RETROSPECTIVE: FOLSOM FAIRE - 2005 -
******************************
- 22nd April, 2007 -
It's been well over a year and a half (damn how time flies!) since the event, but I finally remembered that I'd not done an article on the Folsom Fair of 2005, and it's about time I did. Here's a bunch of pix of the events of that day. Other imagery of the days around the event are scattered elsewhere on the site.
Mark of www.seriousbondage.com was the photographer who captured all of the weird and wonderful happenings that day and I thank him MOST sincerely for all of his time and trouble and of course, for the excellent photo's.
His place was more than a little bit of a zoo while we all got changed into our Faire Costumes, but eventually it all came together and off we went, down 24th Street and Church to catch the street-car downtown. The regular passengers looked us over, knew it was Folsom Faire Day, and just shrugged it off as a bunch of happily bent kinksters.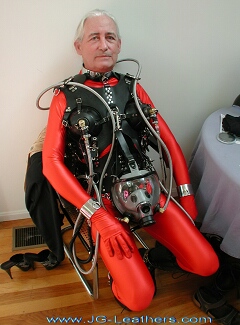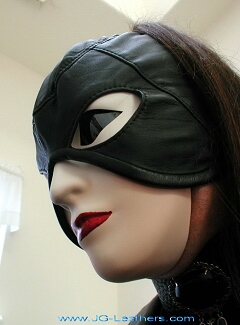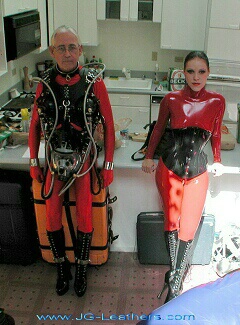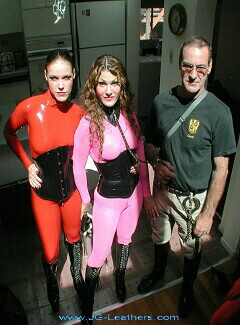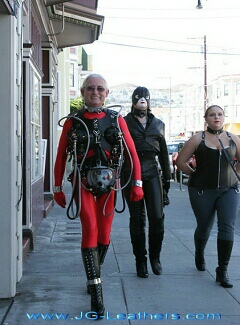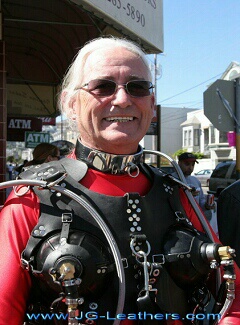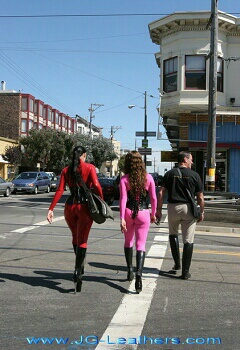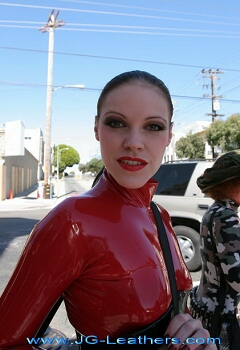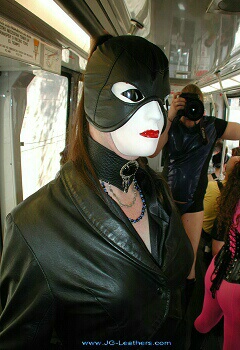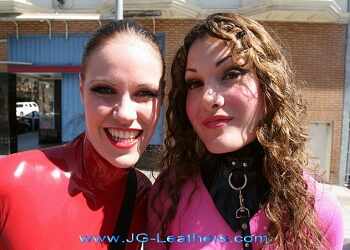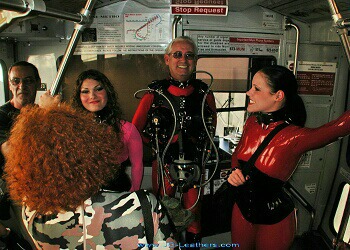 Gord was right in his element and more than happy to wander down Market Street with a lady on his leash.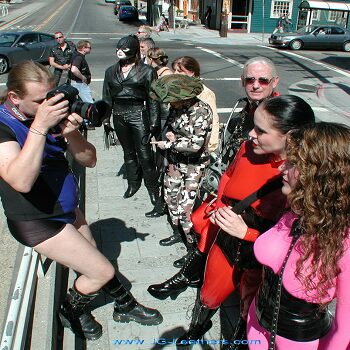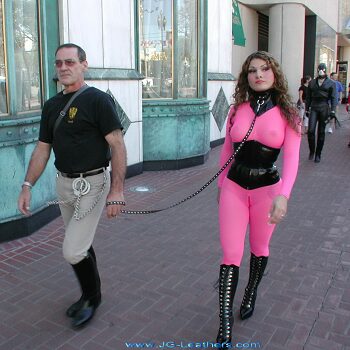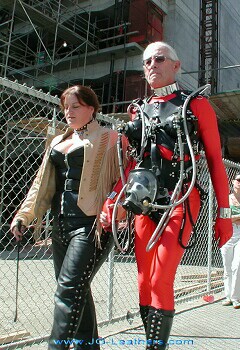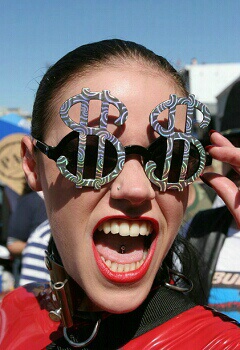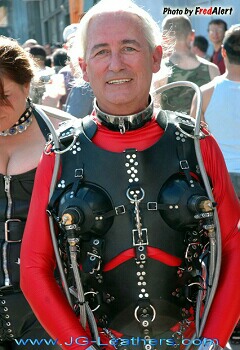 Pupett was her usual, irrepressible self and thoroughly enjoyed the excursion, meeting all sorts of interesting characters along the way and I could only watch in awe while she blended right in.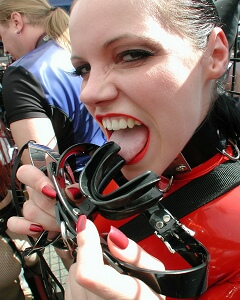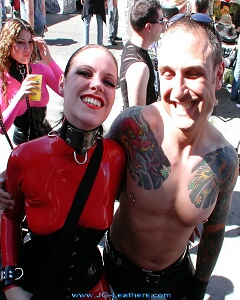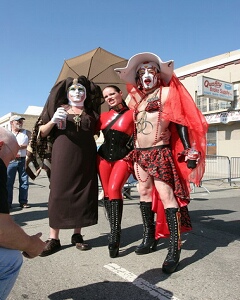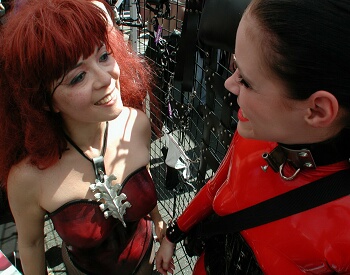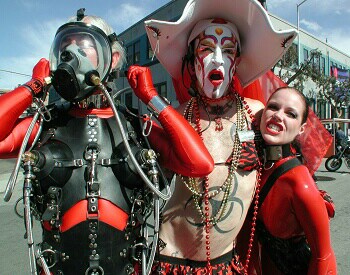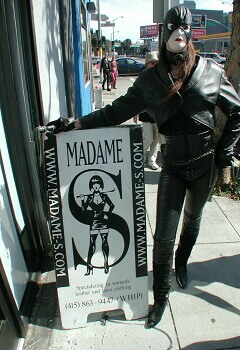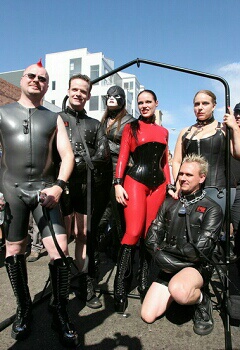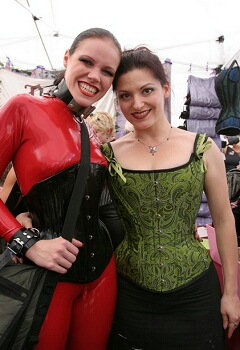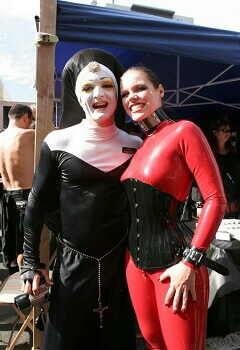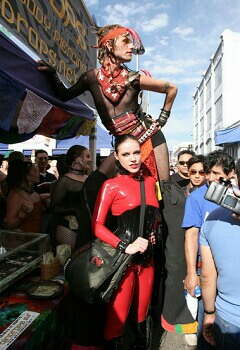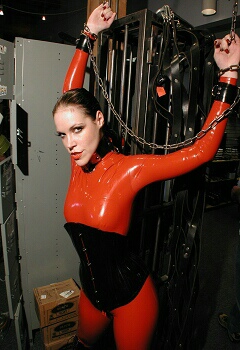 We all eventually made our way to the Mr-S store and got to meet the staff and play with some of the displayed equipment. THAT store is a 'Must See' if you're travelling to San Francisco: clean, bright, great staff, and a wide selection of gear to please any and all sectors of the kink spectrum.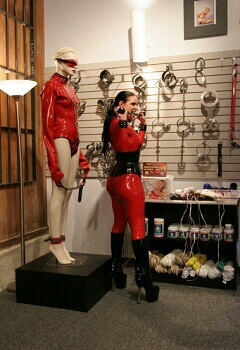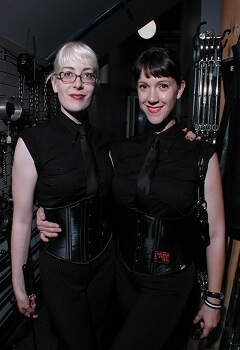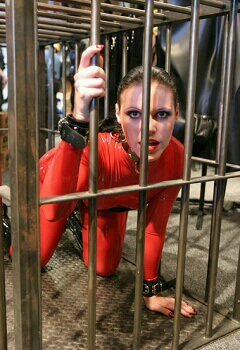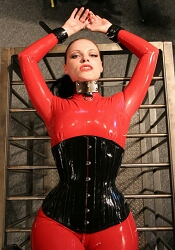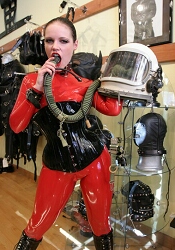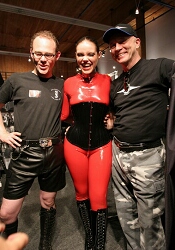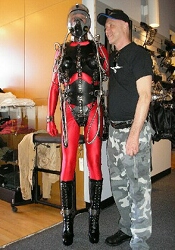 It was a relief to finally sit down, but even just sitting on my ass I got to meet some really neat folks and Richard Hunter, the Owner of Mr-S, was a most accommodating host for our wacky crew.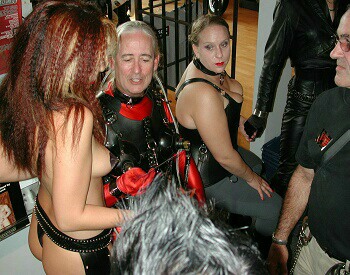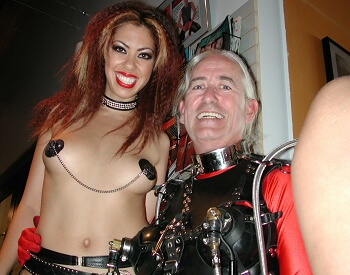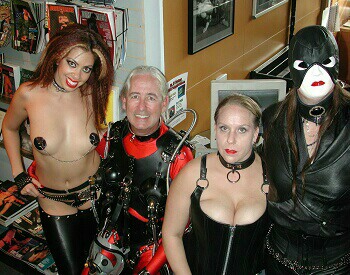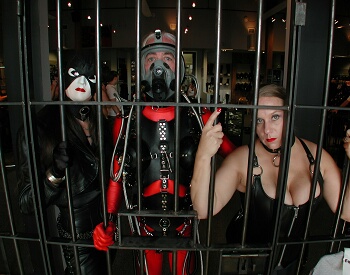 There's a Bondage Bed on display at the Mr-S store that I just HAD to try out and after getting organized, well, it was a hoot to play in :-). Given my penchant for chains and locks, this is a wonderful toy (and much easier on the feet than walking around the Faire).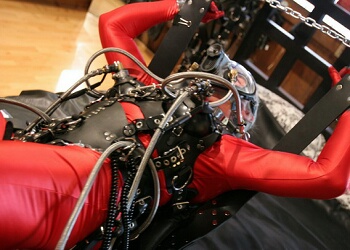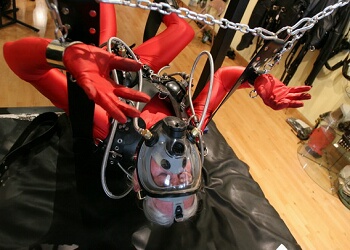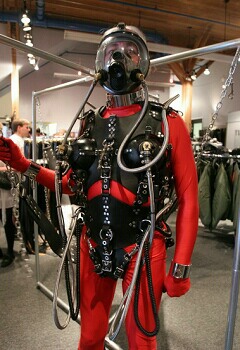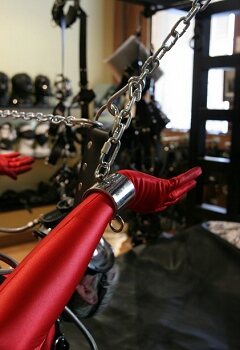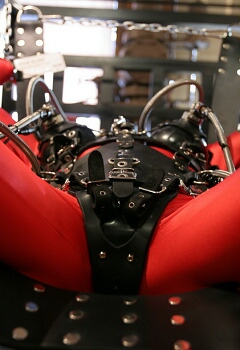 From Mr-S everyone headed back to Mark's and there was a ton more of fooling around.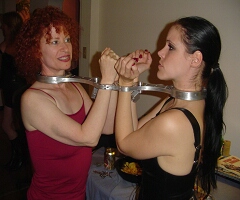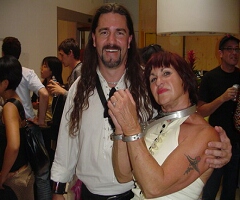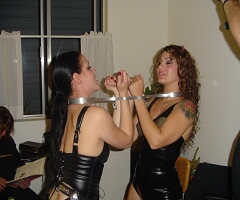 Amanda Wildfyre
and her Pony Girl/Horse Woman, Dianne came back to Mark's place later in the evening and the party went on from there until the wee hours.