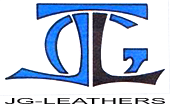 ******************************
JG-LEATHERS - ARTICLES
- PAGE THIRTY-TWO -
- IMAGERY FOUND ON THE NET -
******************************
- 31st December, 2006 -
Of course we all surf the 'net, looking for those gems that turn our cranks and I'm no different. If you've checked out the other areas of the site, then you've seen some of the stuff I've collected over the years. Between all the goings on in my vanilla/domestic life and the Christmas/New Year's Silly Season, I've made time to take the occasional foray into the wilderness of the the Internet and discovered a whole range of material.
Here below you'll find 85 images in assorted categories. I've made an attempt to keep the related ones together. As is obvious, this site and my own personal preferences are towards male/female and female/female dominance scenes and there's no question about me being a 'gear-head' and a bondage nut case.
However, I DO try to keep an open mind and have recently been fortunate enough to come into contact with some gay folks who are as much gear-heads as I am ... a happy discovery! As a consequence, you'll find some gay (male) gear-related images here that I feel are definitely worthy of note.
As well, and where at all possible, I've hot linked the imagery back to the originating site, so you can zoom on off to them by just clicking on the image that is of particular interest. If they happen to be pay sites and you like what you see, then subscribe. Many of the hot-linked images go to free sites though.
A word to the sites and copyright holders of the images below ... I have NO intention of stealing your created works. What I WOULD like to do is show it off to the folks who visit this site, and hopefully direct them (via hot-links) to your own sites for further recognition. If you object to your images being show, please let me know immediately and I will remove them as soon as possible. This being said, I hope you will accept the accolade and not ask for your images to be taken down. Thank you.
OK, 'nuff of my blathering. On with the pix!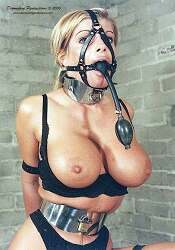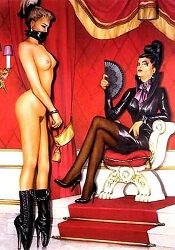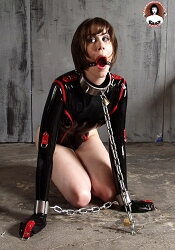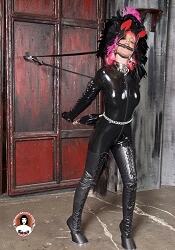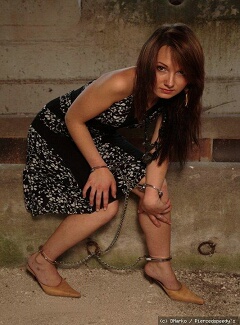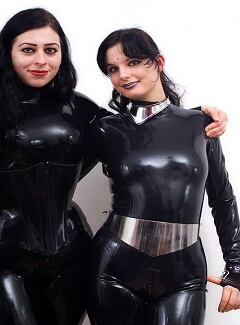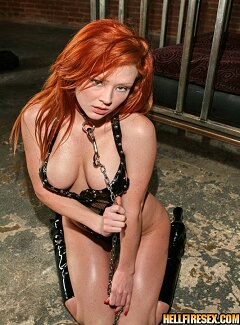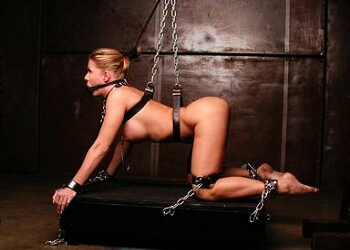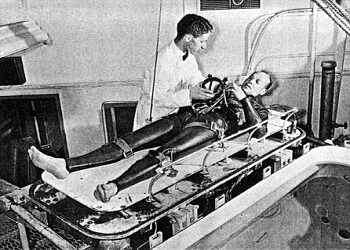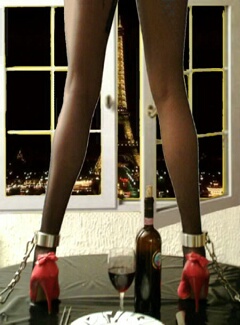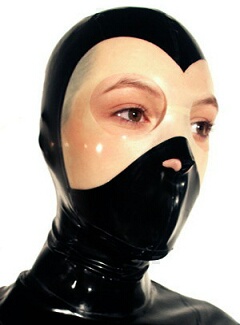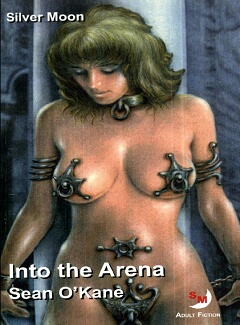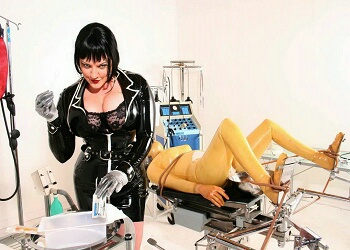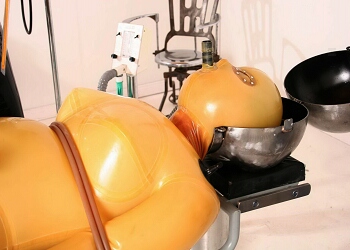 ******************************
Below are some pix of a lady and a machine that immediately brings to mind the Devious Devices For Damsels that Gord creates. However, he's is not the only one with evil ideas, as you'll see.
CharotteFetish.com
is the creator of these images and deserve recognition without a doubt! If you check them out, you'll not be disappointed.
******************************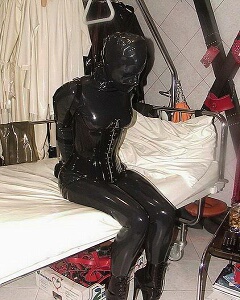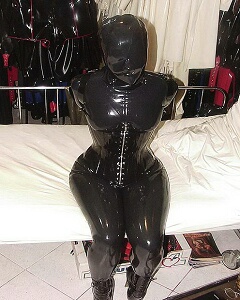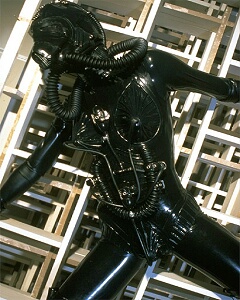 Above, left ... is this what's hidden under the veil and burqa? Should it be :-)? Left ... note that the mask has water inside :-)
******************************