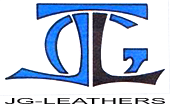 *******************************
JG-LEATHERS - ARTICLES
- PAGE THREE -
LA CEINTURE DE CHASTETE
*******************************
- 24th August, 2005 -
I had the good fortune to meet the man behind La Ceinture De Chastete away back in 1989 at the DFP (Dressing For Pleasure) event in New York City and found Bill to be a fascinating guy in many areas. The nice thing too, was that we shared many interests and areas of similar experience in non-scene areas and so we soon became friends and have maintained our friendship since then. Within the year, I had one of his belts and was totally impressed with it.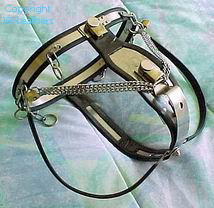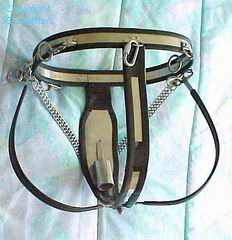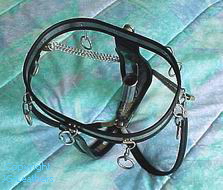 The images above and below are of my own belt, customized somewhat more than normal, for it has not only the under-the-buttock rigid straps, but also the front groin chains. Below (pardon the fuzzy images), the belt is shown with the thigh cuffs added as well as the e-stim equipped butt plug for added interest.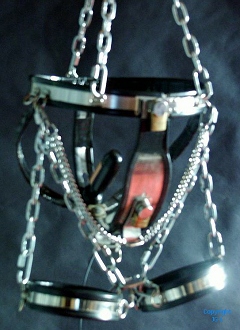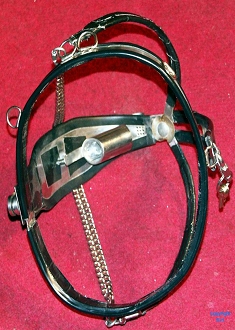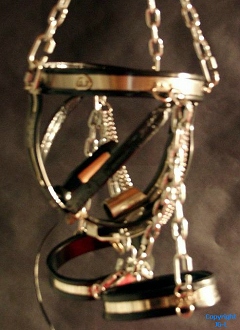 Bill is the only remaining North American manufacturer of stainless steel chastity belts and still happily creates his products on a continuing basis. He's a craftsman without a doubt, putting many long hours into the manufacture of every belt. All of his products are custom sized and and can be made in any configuration the customer wants.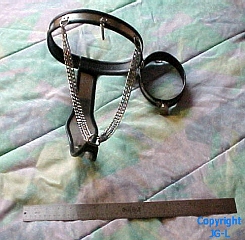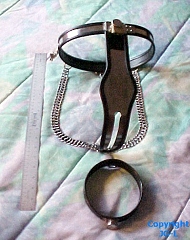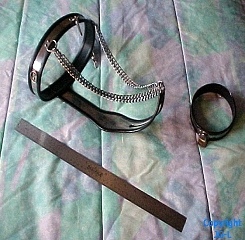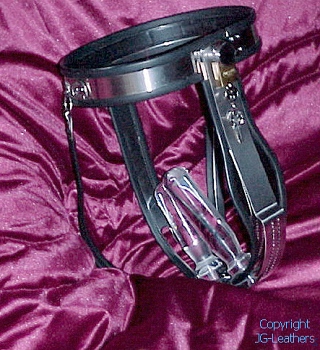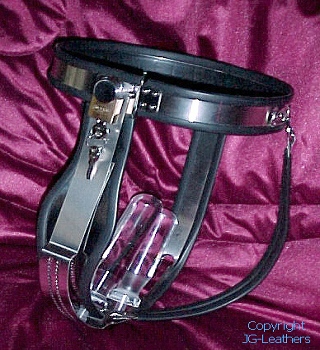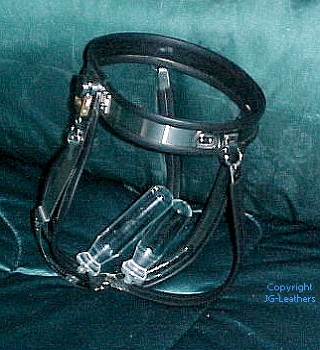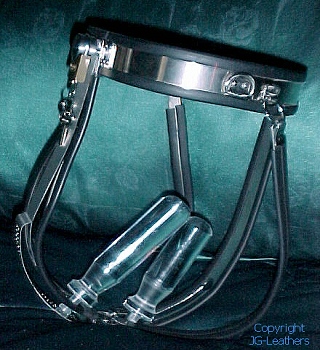 However, he not only makes male and female belts but also creates locking collars, thigh bands, ordinary locking waist bands, chastity bra's, and bridles: all in stainless. Below are some examples of his work and other articles made by Bill can be seen in other areas of the web site.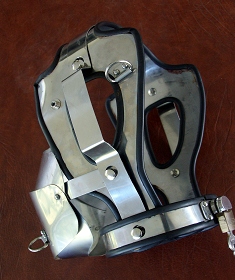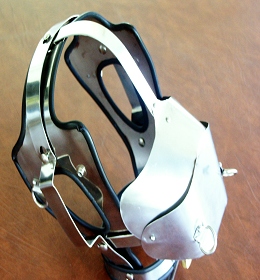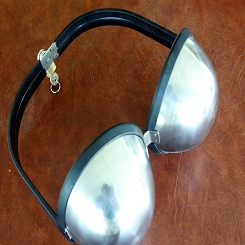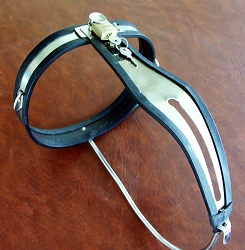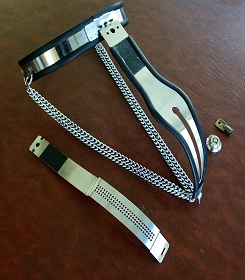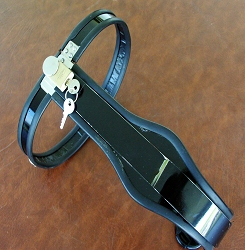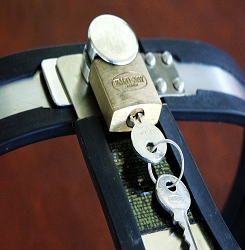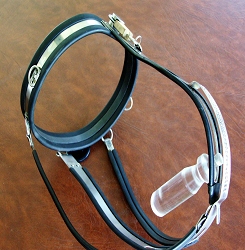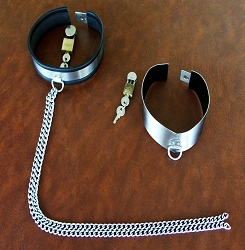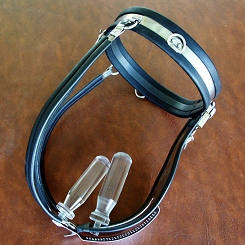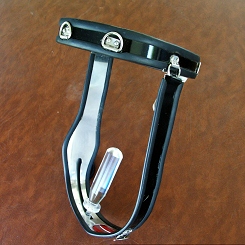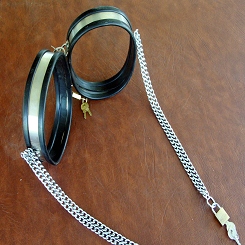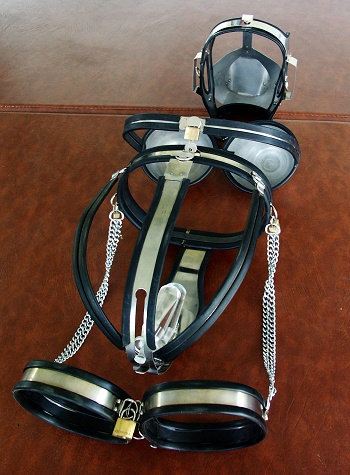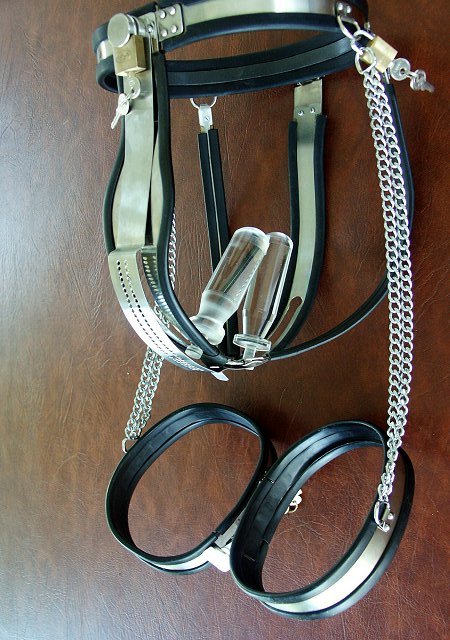 The above two images give some idea of how many of Bill's designs can be be combined into a full body control and chastity harness, that, he tells me from first hand observation, drives the wearer totally nutso-freako. Hhhmmmm! Interesting concept and one the bears closer investigation, I'd think.
******************************
JG-LEATHERS ARTICLES ARCHIVE PAGE IS HERE
- HOME PAGE -