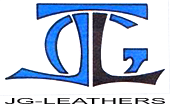 ********************************
- JG-LEATHERS - ARTICLES -
- PAGE TWO -
STEELWERKS - JEWELLERY MANUFACTURERS
********************************
- 22nd August, 2005 -
I've discovered the web site of a Canadian company that makes some intense stainless steel jewellery, and some pretty wild chastity/control equipment. These folks do incredible work and this is obvious just from the quality of their images, which, I admit, I've cribbed from their site.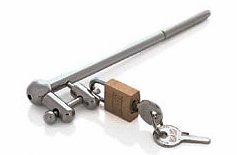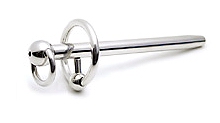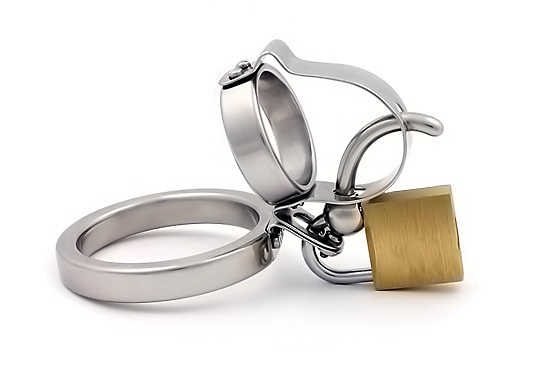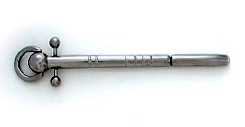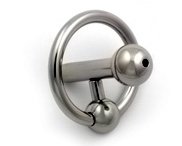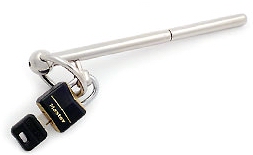 ABOVE - Here's a couple of examples of their 'Prince's Wand' devices that can be locked in place, but DO require piercing's. Hard to imagine what the sensation and effects are.


LEFT ABOVE - A segmented chain wand of the more 'normal' type and, RIGHT ABOVE - their titanium chain wand with an 'Alien' head. This one requires a double PA to be fitted securely. Just the thought gives one the shivers.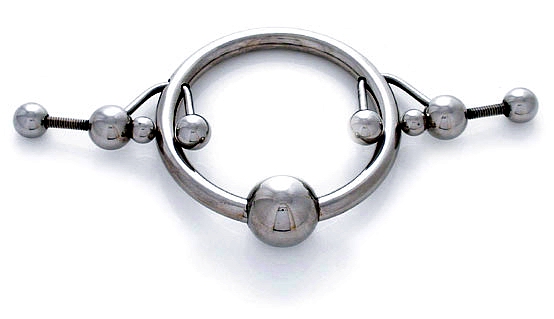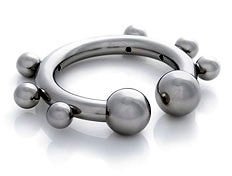 LEFT ABOVE - A labia spreader with clamps for those without the requisite holes in their anatomy. RIGHT ABOVE - A custom made, beaded cock ring.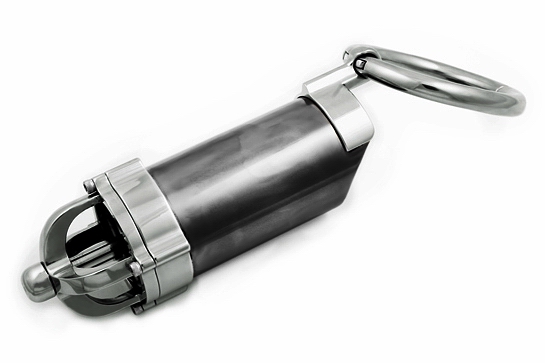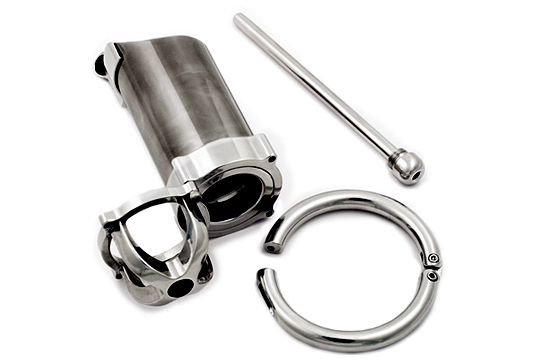 ABOVE - A titanium and stainless steel cock cage, in combination with a (hollow) Prince's Wand.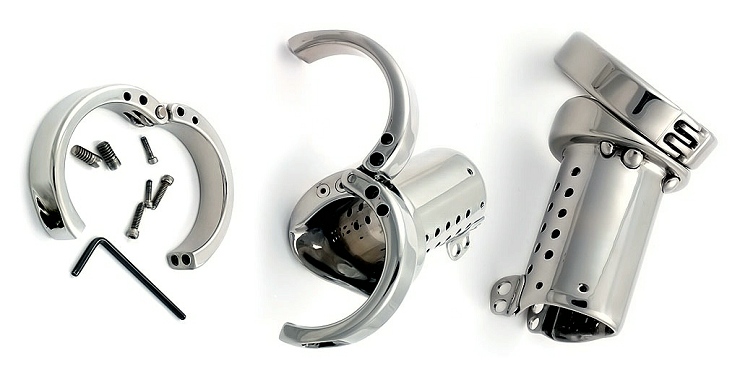 ABOVE - I've rotated the image from that on the Steelwerks' web site. Here's an example of their exquisite craftsmanship ... a custom created, chastity cock cage. THAT thing is NOT coming off without the proper keys and tooling!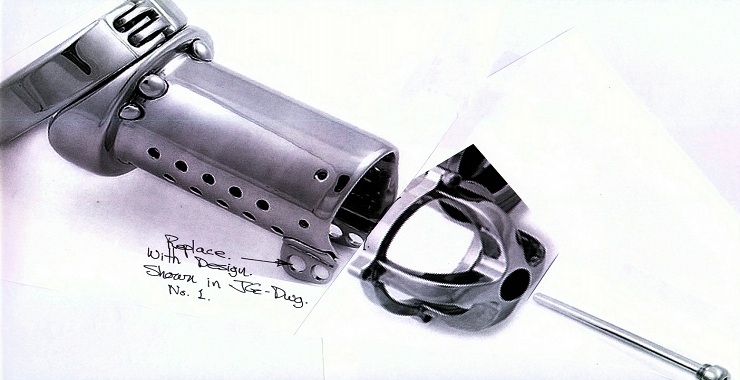 ABOVE - Well, being the sensation slut I am, I decided that if one was good ... the titanium and stainless version, or the one immediately above ... why not combine the two designs? The image above is a compilation that would be extremely effective and damned secure! Basically, it could be left locked on almost indefinitely, and THAT thought is pretty scary, but wow!, what a mental rush.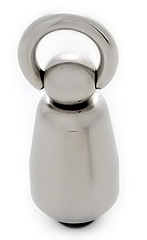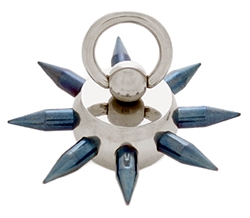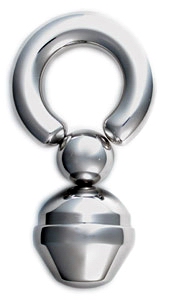 ABOVE - Examples of the types and finish of the weights that Steelwerks creates.
All in all, this site is one that is definitely worth book marking. I've been impressed with the friendliness of the owner and his willingness to work with a potential customer. I'm sure you will be too and if exotic piercing's and chastity protection are a good combination for your needs, then THIS is the place to go.
See Page 21 for more information on the final product!
******************************
JG-LEATHERS ARTICLES ARCHIVE PAGE IS HERE
- HOME PAGE -