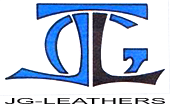 *************************
FICTION SECTION
- PAGE SIX -
- FRIENDS -
*************************
FICTION SECTION ARCHIVE PAGE
- HOME PAGE -
*************************
I've been fortunate over the years to find a few authors of like mind who can write coherently and have made efforts to meet them face to face when possible. All have been kind enough to give me copies of their works, and some have even been forgiving enough to allow me to apply my small editing abilities to their stories. Below is a partial listing.
CHAS: CHASTI-PERMALOCK CORP. --------------------------------- (SEE: SWEET CHASTITY WEB SITE)
I'll not go into a full thing about all the stories that have been written about the mythical (and fictitious!) Chasti-Permalock Corp., but would ask that you use the hot link to go to this site and check them all out, as well as the other areas on the site that may be of interest. There's a ton of stuff there that will keep you entertained for hours. This story is more or less a 'product description but it will prove of substantial interest. ------------------------ 14,587 Words/21Dec99 -------------------- 16.30 Pages
CHAS: LAST WILL ---------------------------------------------------- (SEE: SWEET CHASTITY WEB SITE)
A true bitch of a philandering wife gets her just deserts at the reading of her late husbands will. What she thought she'd get is a figment of her imagination, for what she actually receives as a bequest is a life of silenced chastity, forever contained and controlled by her Chasti-Permalock equipment ------------------------------- 2,686 Words/29Jul05 ---------------------- 3.50 Pages

CYNETTA (KAREN ANNE SUMMERFIELD): --- Tons of great stories. Most are TV/Maid-oriented but many have minor B&D/S&M themes.

RONSA: THE CONSIGNMENT --------- 65,584 Words/22Nov02 --------------------- 67.40 Pages
A two sisters are abducted by white slavers and taken to their training centre in Germany. Only the oldest was to be taken, having insulted a wealthy Oriental businessman who now wants a horrendous revenge, but the other sister has considerable market value to an Arabian purchaser. Both young women are prepared, then placed in the costumes required by their new owners, with no detail of freedom permitted to either. The sister destined to the Orient is slowly and methodically imprisoned in a metal suit that contains an incredible array of diabolical and distressing elements that will ensure she suffers the revenge her new owner is determined to exact. The other sister is trained then dressed in a horrific harness and head piece that totally controls her and hides her face from the world ... for the rest of her life as a pet of a fabulously wealthy Oil Prince. (See: Gord Books to purchase the full, illustrated story).
RONSA: THE CONSIGNMENT-PT. 2 ---- 9,872 Words/25Aug99 --------------------- 10.20 Pages
During the latter stages of of the original story, a German financier's bitchy wife is acquired and soon falls into the generally accepted fate of the slaver's female captives, then accompanies the original team to the Middle East, to inspect the Oil Princes estates and the harem of slave women he keeps as pets. Some interesting scenes are revealed as the story progresses. Unfortunately, RONSA passed away before the story could be developed any further.
RONSA: STEPFORD ONE - PIG --------------------------------------- (PUBLISHED BY: HOUSE OF GORD)
Description yet to be added
RONSA: STEPFORD TWO - GOATS ----------------------------------- (PUBLISHED BY: HOUSE OF GORD)
Description yet to be added
RONSA: STEPFORD THREE - BREEDERS ----------------------------- (PUBLISHED BY: HOUSE OF GORD)
Description yet to be added
RONSA: STEPFORD FOUR - POST ------------------------------------ (PUBLISHED BY: HOUSE OF GORD)
Description yet to be added
VON STUKA: DESPERATE -------------- 45,394 Words/20Aug99 --------------------- 49.30 Pages
Description yet to be added
VON STUKA: THE SLAVE CHRONICLES - 39,831 Words/19Aug99 ------------------- 43.20 Pages
Description yet to be added
****************************
THIS IS PAGE SIX OF THE FICTION SECTION
FICTION SECTION ARCHIVE PAGE
- HOME PAGE -